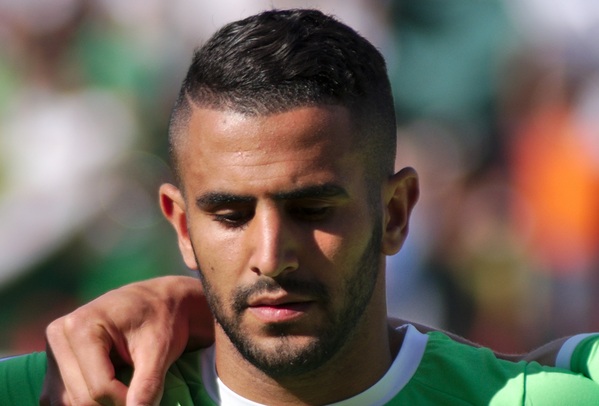 A new report from Metro indicates Arsenal are lining up a bid to steal away up and coming Leicester superstar Riyad Mahrez during the January transfer window.
The Gunners have reportedly contacted Leicester recently in order to gauge interest in a possible transfer in the coming weeks.
While Arsenal currently lead the Premier League, they have sustained long-term injuries throughout the season. Manager Arsene Wenger may feel it is necessary to reinforce his side to make a run at the title.
Wenger has kept an eye on in form Mahrez, who is two goals back from the top spot on the Premier League goal scoring chart after scoring 13 goals in 17 appearances in league play.
Mahrez, who joined Leicester in January 2014, helped the club to promotion that summer and has found continued success with the team. He is reportedly happy with his time at the club but could be tempted to join one fo the elite European sides for the first time in his career.
Arsenal have been in position to make a title run in recent season but injuries and overall lack of team depth have kept them away from the Premier League trophy. Wenger and other team executives may deem it necessary to capture a proven scoring threat in the January window.
The move has an added bonus in that it would weaken Leicester, who is tied with Arsenal at 39 points at the top of the table. The Gunners are currently in the lead thanks to goal differential.