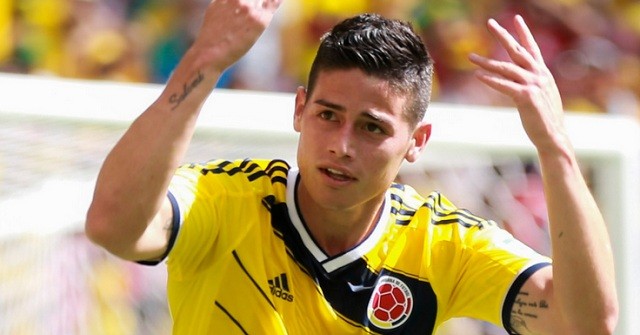 Manchester United are keen to save their flagging season with the capture of Real Madrid sensation James Rodriguez. According to reports in The Sun, United are still keen to pursue the signing of a player that was described by his national team manager as being like Maradona at the 2014 World Cup.
Oscar Tabarez was quoted at the time speaking about Rodriguez, "He arrived in Argentina at 17 and showed he was a talented player. Those who do things which have nothing to do with life experience, Maradona, Messi, Suarez, they do things because they have certain gifts that make them special. He's the best player in the World Cup."
It remains to be seen how likely the Bernabeu giants will be to let go of a player they shelled out in the region of £63 million just over a year ago. Last season he managed 17 goals and 18 assists in all competitions and has started well again this year, having scored 3 and amasses 6 assists from 10 games in all competitions.
He suffered injury in September whilst on International duty and has missed 8 games for Madrid, but remains a key member of Rafa Benitez's squad.
United a crying out for a player with creativity and pace, and will be hoping the Colombian can answer those calls.