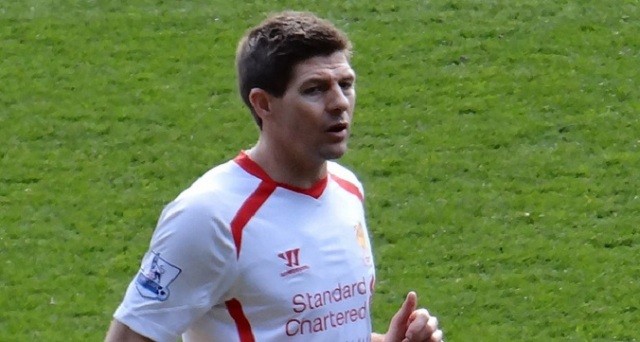 Former Senegal striker El-Hadji Diouf has remarkably stated that Steven Gerrard did not care about Liverpool, as reported by Inside Futbol
Few can argue with the fact that Steven Gerrard is one of the best players to have represented Liverpool in the club's history and the former captain always used to wear his heart on his sleeve whenever representing the Reds.
Diouf slams Gerrard
Having made over 708 appearances for Liverpool in a glorious 15 year stay, Gerrard most certainly delivered a host of wonderful memories for the fans and the 35-year old is widely considered a true hero in the Red half of Merseyside.
However, Gerrard's former teammate El-Hadji Diouf is clearly not a fan of the former England international midfielder despite his wonderful achievements with Liverpool.
https://www.youtube.com/watch?v=UH6xY01jp5A
Now in a stinging attack against the ex-Liverpool skipper, Diouf has gone on to remarkably state that Gerrard was a selfish player who actually cared more about his own glory than the Reds' triumphs.
Speaking to So Foot, Diouf said, "A very big and selfish player. He doesn't care whether Liverpool win, all that counted was that he'd score. I'd offer him the chance to come to Senegal, so that he can see how much I am king in my house."