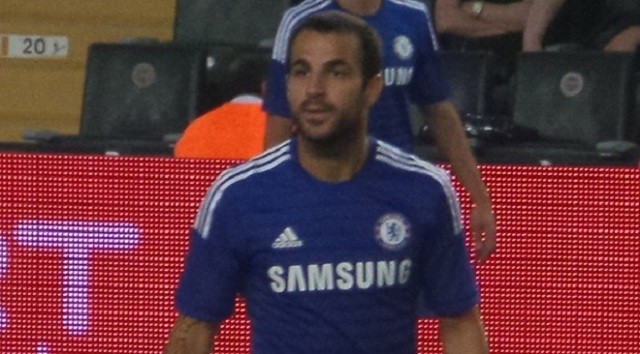 Spanish news agency Fichajes has reported that Real Madrid are looking to make a move for under-fire Chelsea midfielder Cesc Fabregas. The 28-year-old Spanish international has been extremely poor this season and his time at Stamford Bridge looks to be up following Jose Mourinho's sacking.
Fabregas has drawn a lot of criticism not just for playing poorly, but also for having possibly been involved in some sort of player mutiny against former manager Mourinho. The former Arsenal player has barely made an impact this season as he has scored just the one goal while creating three.
Fabregas has been on the receiving end of some brutal fan abuse recently after rumours of him being one of the three leaders of a revolt against Mourinho came to light last week. Real Madrid have taken note of the player's vulnerable situation and are looking to make a move for him once the January transfer window opens.
Real Madrid manager Rafael Benitez has is an admirer of the player and he hopes that the former Barca star can get back into form in La Liga. Any potential move however could be spiky because of Fabregas' Barcelona background and the Madrid top bosses will need to very sure before they can make a concrete move for the man.