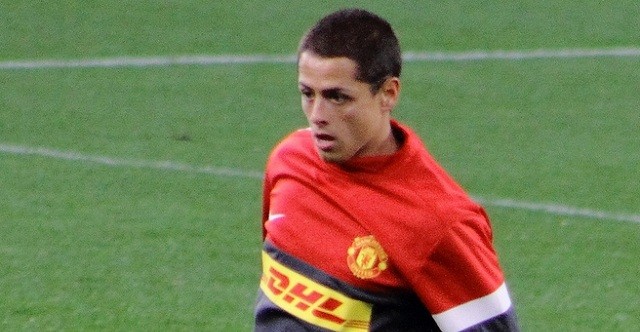 Reports from Don Balon have revealed that Arsenal are lining up a shock swoop for former Manchester United forward Javier Hernandez. The Mexican international is enjoying a fantastic spell with Bayer Leverkusen in the Bundesliga after being sold by Manchester United in the summer transfer window.
The 27-year-old was considered as surplus by Louis Van Gaal who took the decision to sell him to the Bundesliga outfit for just 8.7m pounds. Since moving to Germany, Chicharito, as he was popularly known, has scored 18 times in just 21 appearances.
Manchester United fans will be kicking themselves for having sold an attacker who is doing so well right now. The Red Devils have really struggled to score this season and this fact is proven when you see that their top scorer for the season is midfielder Juan Mata with just four goals.
Arsenal have been doing much better in front of goal this season but they remain intent on improving their squad. Gunners boss Arsene Wenger has identified Chicharito as his primary target for the upcoming transfer window.
Exactly how successful his attempt to sign the player will turn out remains to be seen but for now, the Londoners will be making every effort to sign the player who also has offers from Italy.