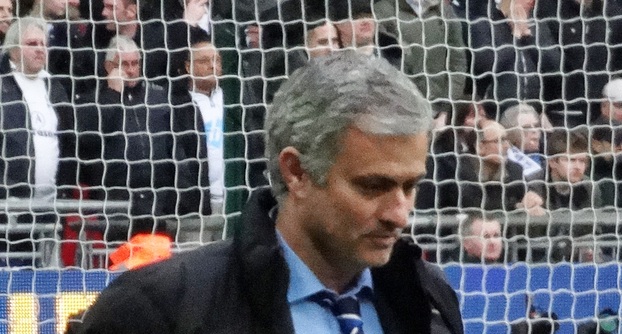 If you were to tell anyone in the summer that the champions of England would be one point above the relegation zone halfway through the season, they would have told you that 'no way in hell'. Well, that has been the story of the season thus far. Chelsea suffered their ninth defeat of the season at the hands of Leicester on Monday night at the King Power Stadium. Surely now a top four finish is out of sight for the Blues.
The win took Leicester back to the top of the Barclays Premier League and sees Jose Mourinho's men sitting 16th on the log with only a point above the relegation zone. The under fire Portuguese manager said after the defeat that he felt 'betrayed' by some of his players. One would argue with Jose who's also had his faults this season.
The game at Leicester lacked passion and tempo from the west Londoners. The players' body language just looked negative. It even took striker Diego Costa to have a go at his defense accusing them of being asleep. Those were signs that the club lacked leadership, something which they had last season with the presence of Didier Drogba, Petr Cech and John Terry.
This season one never knows what to expect when Chelsea take to the pitch. In the Champions League they have produced good performances that were convincing that they were finally starting to change their fortunes around. But that has been the story of the season for the Blues. One week they look promising and the next they crumble. Surely something has to change and the players have to take responsibility and play for their professional pride.
Jose admitted that a top 4 finish might be out of sight now, meaning the only way they can qualify for next season's Champions League is to win the most prestigious club tournament this season. This has got to be the most poor title defense in the history of the Barclays Premier League and the worst start to a season in Chelsea's history.
The question on everybody's lips is whether the Special One will still be in charge of Chelsea end of the season and the Portuguese has stated how he relishes the challenge of turning things around at Stamford Bridge.
If Roman Abramovich wants to sack Jose it would be good to do it end of the season. But the Chelsea faithful believe that Roman should keep Jose at the club and deserves a chance to turn things around. Surely though a champions league spot is out of their sight.