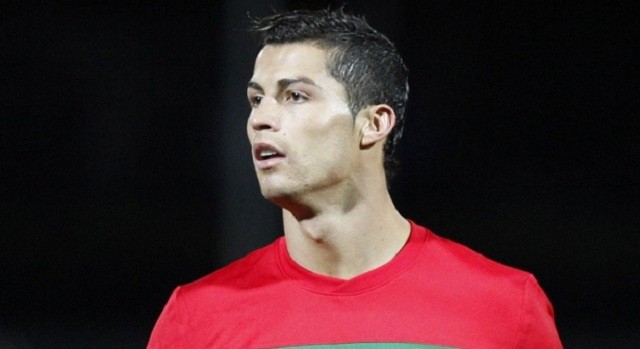 Numbers don't lie and it's true more than ever at Real Madrid right now. They have advanced to the knockout stage of the UEFA Champions League as group leader, but they are third in La Liga (five points behind,) and are virtually out of the Copa del Rey for a careless mistake. While not the only one to blame, Real's problems can be attributed to Cristiano Ronaldo, as his stats really tell us an alarming story.
Alexis Martín-Tamayo, better known as Mister Chip, is a sports commentator and analyst that focuses on statistics. Through his social media accounts, he releases facts about games that are being played or will be played soon. After Real lost at Villarreal on Sunday, he released a note (pictured) with the breakdown of Ronaldo's goals this season, revealing his lack of goals to any of the top teams he's played against.
At this time last season with Carlo Ancelotti, he had already scored two against Sevilla, one to Atlético, one to Villarreal, three to Athletic Bilbao, one to Liverpool, and one to Barcelona.
While his numbers this year seem great and have made people stand up for him, the breakdown of the goals shows that he's not being the leader his teammates need.
Even though he hasn't scored goals against the big ones, people may shout back that he may have contributed in other ways. Nevertheless, he hasn't made any assists in those important matches, only one against Espanyol, one to Levante, two to Shakhtar, one to Getafe and one to Malmö. Yes, these small teams need to be beaten and someone has to score, yet the star of the team should shine the most when stakes are high.
Cristiano Ronaldo is a fantastic player, and nobody can deny that. Still, he's been the face of Los Blancos for seven years now. That's a long time for someone to step up and make a difference. It was a matter of time before he would start to decline. It's still early in the season and these numbers could change drastically for the better. If they don't, it may be time to sit down and analyze the truth inside the club.