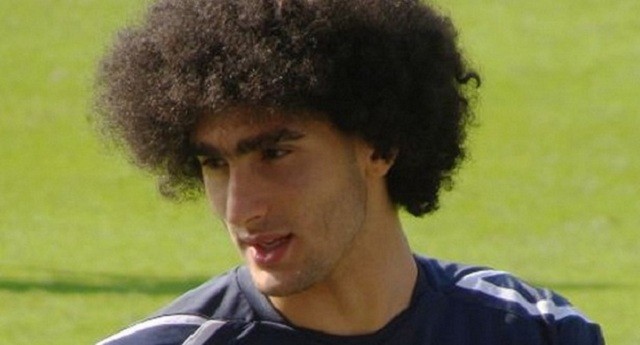 Louis van Gaal and Manchester United's week has ended on a sour note with them losing the the lowly Bournemouth on Saturday. Having defeated the reigning Premier League champions, Chelsea, last weekend, Bournemouth showed no signs of slowing down, defeating the 20-time Premier League Champions.
Manchester United were simply outplayed by the squad from the South coast of England, especially in the second half. The United attackers continue to lack creativity to unlock the defence that they are up against, which has resulted in many low scoring matches for much of the season.
The lone bright spot on the night was the play of Marouane Fellaini, who has come under much criticism for much of the year, despite impressing at the end of last season. Fellaini would end up scoring United's lone goal in the first half, fighting for the loose ball in front of the Bournemouth net and slotting it home from one knee.
The big Belgian made the most of his start, leading United on the day with 5 shots, 3 of which were on goal, and of course, the goal that leveled the match in the 24th minute. Other than Memphis, Fellaini was the only other player to register a shot on target.
Fellaini's accuracy, use of his strength, and the way in which he worked to scrap and score his goal, earned him player of the match in the losing effort.
In a bizarre twist and what may be considered a head scratcher of a moment, van Gaal would end up subbing his goal scorer, who looked like he may be the only one that could do the trick once again. The heat is on for van Gaal, who has continued to make questions substitutions over the last few matches, which has now resulted in two straight losses for the Red Devils.