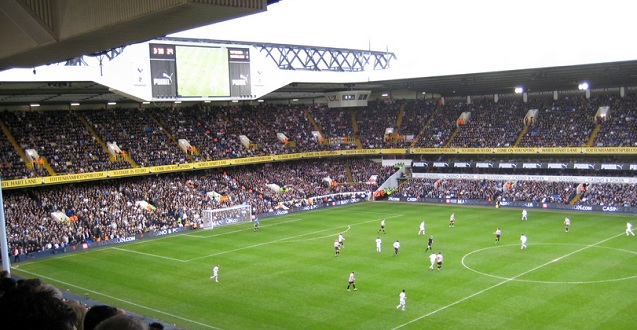 With a dominating performance against Monaco recently, Tottenham look to extend their unbeaten streak in the Premier League to 15 games as they host Newcastle this Sunday at White Hart Lane.
Spurs right now sit three points out of the Top 4 and look to get back on the win train after draws against West Ham and Chelsea. Spurs have 26 points. Newcastle has 13.
The Magpies recently beat Liverpool 2-0 but have been poor away from home this season — posting only one win in seven road games.
I believe the squad Spurs' manager Mauricio Pochettino will be rolling with on Sunday will be similar to the previous matches. However I wouldn't be opposed to a change.
Goalie: Hugo Lloris
Still can't get over his save in the seventy-second minute against West Brom. He's been solid in net all season and is truly world-class.
Right back: Kyle Walker
He's been good and healthy all season. He's getting forward and works well in Poch's scheme.
Centre backs: Toby Alderweireld and Jan Vertoghen 
Watching these two operate in the back has been a pleasure all season. Alderweireld's my favorite summer signing. They've dealt with bigger problems than Papiss Cissé.
Left back: Danny Rose
Ben Davies played well on Thursday but Rose has the spot locked down for the moment. Look for the Englishman to get the start.
Centre Defensive Midfielders
Eric Dier – He came off with an injury against Monaco in the first half so hopefully he'll be ready for Sunday. He's found his role this season as a holding-midfielder and has been remarkable.
Mousa Dembélé – He has been a monster this season next to Dier in the midfield. The guy has so much skill on the ball and he's creating spaces for others to make runs. He's thriving right now in the box-to-box role. He is dealing with a stomach-bug though that may hold him out of Sunday's match also.
Attacking Midfielders
Christian Eriksen — Eriksen has been disappointing the last two games and I think he has to move from the left side to the No. 10. He's serviceable on the left but throw him in at the 10 and I believe he becomes world class. Regardless, he's the playmaker for this Spurs' offense. I would love to see him at the 10 spot on Sunday, but I think he'll be on the left again.
Dele Alli — Alli has been great this season and he's so versatile. His goal against West Brom was great. Lets hope he keeps this form up.
Erik Lamela — Coming off a hat-trick against Monaco, the Argentinian will look to keep his form on the right side.
Striker:  Harry Kane
It was nice to see Kane get some rest this week. The Englishman will look to give Newcastle's defense headaches on Sunday.
If either Dier or Dembele can't go on Sunday I think Poch will drop Alli back and hopefully that will mean Son on the left, Eriksen in the middle and Lamela on the right.
What do you think Spurs lineup and the result will be?