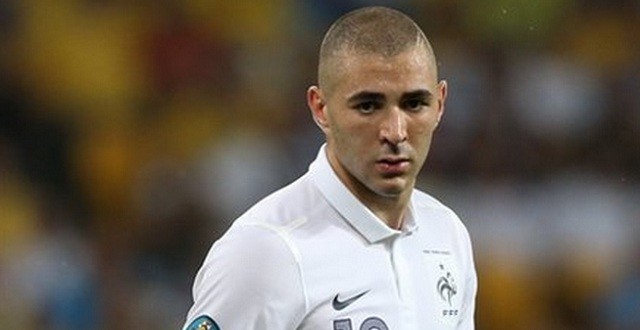 A crushing win 8-0 over Malmö in the Champions League has helped Real Madrid boost morale for what's left of 2015. Now they must focus on beating Villarreal, a rival that's currently fifth in La Liga, two spots behind Real. This will not only be about football, as the Valencian club are heavily involved in the Cheryshev case that at the moment is keeping Madrid out of the Copa del Rey.
Preferred Formation: 4-2-3-1
With injured men slowly coming back to the squad's dynamic, Rafa Benítez can stop resorting to experiments and use his players accordingly. While some of these experiments (Lucas Vázquez,) have worked out great, it isn't an ideal thing to repeat unless needed. Benzema and Ronaldo's performances in the UCL are what the coach expects to see happening again on Sunday.
GK: Keylor Navas
After resting on Tuesday, he's expected to come back for this important match. He's most likely gaining back Ramos and that may help him maintain the stable defense he had before the Sevilla and Barça debacles occurred.
Defense
RB: Danilo
He looked a lot like the Danilo we saw at Porto in the Champions League game. Even though the rival was very docile, this performance can do him well for when Carvajal is back in a few weeks.
CB: Pepe
Despite potentially having injured himself, it was simply a scare and he's expected to be present. He was the boss when things were delicate and he deserves to remain as a key figure throughout the season.
CB: Sergio Ramos
The captain is reportedly fit once again and has it all to start. With this, Benítez regains another essential defender, with Varane and Carvajal still out. Nothing against Nacho, but when Ramos is available, he has to start.
LB: Marcelo
The Brazilian returned after his injury and played a few minutes. He should be ready to play the full Villarreal match. He's very influential in the attack and that's something the BBC will welcome very much.
Midfield
RCM: Luka Modrić
He didn't even need to sit on the bench against the Swedish team. Rafa Benítez is being very careful with him, as he's been the anchor of the team when health allows him to. He scored a wonderful last year at El Madrigal.
LCM: Toni Kroos
Like his partner Luka, he didn't have to step into the pitch on Wednesday. We've seen a better version of him recently, which is a good thing for his coach and the rest of the players. The team excels when he's on point.
Attack
RW: James Rodríguez
The Colombian is important for this squad and his improvement in the past weeks has been celebrated. He still has a long way to go, as last year's level was still higher than the one we're seeing at the moment.
CAM: Gareth Bale
He also rested during the week and will undoubtedly return to the lineup. He scored his first goal as a Madridista on this stadium and it would be special to repeat that. Benzema and Ronaldo's current form can help him.
LW: Cristiano Ronaldo
While his four goals were indeed against an extremely weak opponent, it's an achievement that can hopefully make him do this in the big games. His end of the year has been strong and 2016 should follow that trend.
ST: Karim Benzema
It's been a bittersweet week for the Frenchman, as he scored a hat trick versus Malmö, but the France national team suspended him. His personal problems seem to be motivating him and that's good news for his teammates.
(4-2-3-1)