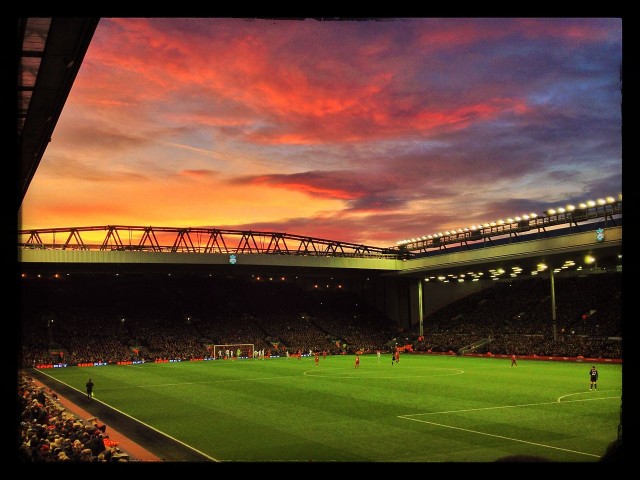 Jurgen Klopp and Liverpool were not able to keep the good times going last weekend as they lost 2-0 to Newcastle. They will be looking to get back on track with a Europa League meeting against Swiss Super League club, Sion. Both teams have already qualified for the group stages but Klopp may use this match as a way to make his team refocus and set their mind on winning the next few matches as they are against less than stellar opponents.
Goalkeeper
Simon Mignolet has been the starter in the Europa League and will get another one against Sion. He has to remain focused since he has to avoid making dumb mistakes like the one he made in the last Europa League match against Bordeaux.
Right-Back
Connor Randall struggled his last time out against Southampton as they continuously attacked down his flank. He will, however, have a much easier time against the Swiss side. This is a perfect opportunity to give Randall some much needed playing time
Center-Backs
Both Kolo Toure and Dejan Lovren are capable enough to handle the Sion attack. They just need to make sure that they remain a step ahead of the opponents and that they are always in good positions to make up for their lack of speed.
Left-Back
Alberto Moreno may wear down soon if Klopp continues to give him a lot of minutes, however, given the lack of depth, the manager doesn't really have a choice. The Spaniard is quickly becoming a dangerous player and he should have a lot of opportunities to make his mark on the match if the Reds dominate possession.
Defensive Midfield
Lucas Leiva should be able to dominate the midfield with his tough tackling and all-around effort. The team missed Emre Can's physicality against Newcastle but he may be back after serving his suspension.
Attacking Midfield
It will be up to the trio of Jordon Ibe, Adam Lallana, and James Milner to create scoring chances for the team. They are all more than capable of doing so even without the mercurial talents of Roberto Firmino and Philippe Coutinho. 
Forward
While he won't be scoring hat tricks for the rest of his Liverpool career, Divock Origi can prove that he is not a one hit wonder against Sion. He has to be much more confident now that he has a few goals under his belt and he should be able to carry that confidence for the rest of the season.
(4-2-3-1)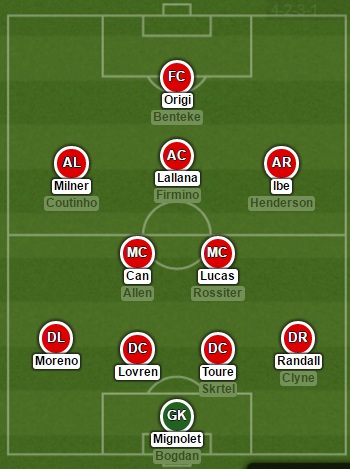 Via – Lineup Builder