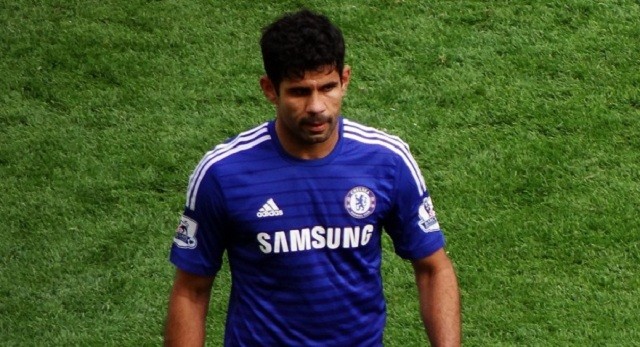 Spanish publication Sport believes that Chelsea are planning a swap deal between Diego Costa and Atletico Madrid hot-shot Antoinne Griezmann. The Blues are expected to pay Atletico Madrid 24m pounds and also give up the Spanish forward in order to reel in Griezmann.
French forward Griezmann is one of the biggest assets of his nation at the moment as they go into EURO 2016 as hosts. After scoring 7 goals in 14 league appearances, the 24-year-old French forward has been one of the hottest topics of this La Liga season.
Griezmann himself however, seems somewhat unenthusiastic to join the English giants.
"I do not feel the need to play in Ligue 1, nor in the Premier League or in Serie A," the forward was heard telling Canal Football Club.
He further added, "I am in Spain – I'm happy. Life here, football, I like it all."
Chelsea bad boy Diego Costa on the other hand is eager to return to his former club. After exhibiting extraordinary form in the 2014 season, soon after he joined Chelsea, the Spaniard has failed to provide a similar performance in 2015. His relationship with coach Jose Mourinho has been estranged after Costa allegedly threw a training bib at Mourinho after getting news of his exclusion from the match at White Hart Lane.
According to Terry Gibson, the former Spanish scout, this deal may not be closed until the summer transfer window of 2016 which means that Chelsea fans will have to wait for a long while before they can get their most wanted man.