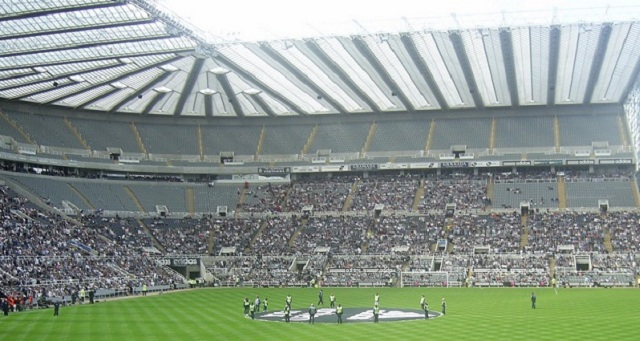 It's not about the defense. It's all about lacking quality in the final third.
Traveling to St James' Park to face Newcastle United who sits in the bottom three of the table, Liverpool should have settled for nothing less than 3 points considering the high morale and fine form the Reds were enjoying recently. However, we saw no such resolution in either their game plan or performance on Sunday afternoon.
From the manager's point of view, dispatching two defensive players Joe Allen and Lucas Leiva in the midfield was already playing it safe against the current Newcastle United. On top of that, putting James Milner who is more of a holding midfielder in the wide position, was overly conservative and showed little desire to force a victory they need to climb the table.
Therefore, it was practically the replay of the game last week when Liverpool was up against Swansea City. It was slow, boring and of absolutely no creativity. And nobody was more accounted for all the doom and gloom on the offensive side then Liverpool's attacking trio Christian Benteke, Roberto Firmino and Jordon Ibe.
It was another unimpressive performance from Roberto Firmino. But, it was much worse for his partners Jordon Ibe and Christian Benteke. Jordon Ibe had beaten no defender while dribbling. At the same time, his inaccurate passes and predictable crosses constantly put a stop to Liverpool's offense. Throughout the game, the young winger had caused no trouble for Newcastle United's back four, who conceded eight goals in the past two games.
As for Christian Benteke, Liverpool's big front man looked as sluggish as he was most of time on the pitch. No determination to get in the box to be on the end of the crosses. No pace to keep possession or create any chance. No skill to link up with his teammates or deliver quality passes to them and no speed to outrun any defender. The Belgian striker's shocking miss five yard away from the goal in the 22nd minute summed up his disastrous display in the game.
Jurgen Klopp, whose masterstroke of playing the diamond with Adam Lallana, Divock Origi and Daniel Sturridge earned him the remarkable 6 – 1 midweek victory against Southampton, was also responsible for his late reaction to his side's intolerable offensive display.
Honestly, I won't be surprised if the first substitution was made on the 30 minute mark to replace out-of-form James Milner with Jordan Henderson or Adam Lallana. On the other hand, Christian Benteke and Jordon Ibe had no reason to stay any longer after their horrid performance in the first half, either.
I think it's time for Liverpool to come to the realization again that it was ridiculous to slash staggering £32m for a forward that is lack of skill, pace and looks not at all frightening in modern football. For the time being, I believe the Reds should count themselves lucky if they were able to recoup more than £22m from Christian Benteke by sending him back to Aston Villa.