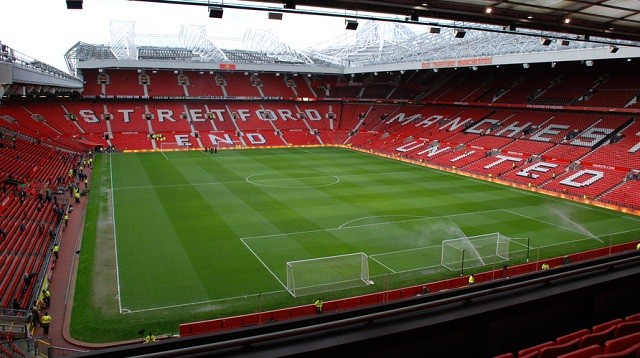 Premier League giants Manchester United are set to secure the services of American wonderkid Matthew Olosunde – subject to work permit, according to reports from the Metro
Despite their huge spending in the transfer market to sign established names over the past few years, Manchester United have not turned a blind eye on burgeoning young talent.
Continuing their relentless pursuit, it can now be revealed that United are on the verge of securing the services of New York Red Bulls youngster Matthew Olosunde – according to reports from the Metro.
Manchester United on the verge of signing Matthew Olosunde (second from left)
Olosunde is a talented 17-year old defender who has been training with the Manchester United squad since the summer and the young man has clearly been able to impress manager Louis van Gaal.
As a result, van Gaal has decided to offer a contract to Olosunde and the deal is set to be completed, pending work permit and international clearance.
Olosunde plays primarily as a centre back but can also feature on the right side of the defence and United will certainly have high hopes for the future from the 17-year old.