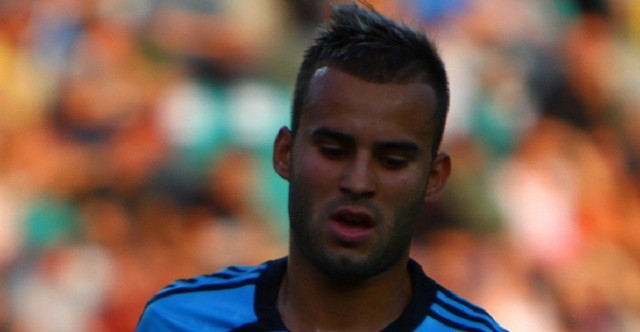 A great first half from Real Madrid on Saturday brought optimism and good vibrations. The BBC shined, something that's been very rare this season. However, it's time to look to the UEFA Champions League and close out the group stage. Already in the next round and with the first spot secured, Malmö will want to take advantage of this and fight for the third place finish and head to the Europa League.
Preferred Formation: 4-2-3-1
For about 45 minutes, Rafa Benítez was able to see the best version of his squad. All of this occurred with an improvised defense and a solid midfield and attack area. With the Copa del Rey appeal still up in the air, this match can be another chance to test out the youth system players. Since there's really nothing to gain here but experience, it's ideal for those youngsters looking to show their worth.
GK: Kiko Casilla
He has it all to start because of the nature of the game. He definitely has the talent, yet he's been unlucky to have an in-form Keylor Navas. There's a tiny chance that the third keeper, Rubén Yáńez, could play instead.
Defense
RB: Lucas Vázquez
This experiment has turned out to be positive, as Lucas has shown he can be placed anywhere and do a fine job. He could move forward to the attack if Marcelo returns and Danilo is chosen for the right back.
CB: Pepe
The Portuguese has earned himself some praise for stepping up during this injury situation. He even went forward on Saturday and provided a magnificent assist for Benzema's first goal.
CB: Nacho
He's more used to this role than the younger players from Castilla, so his presence is a safe bet. Nevertheless, if the coach wants to be extra experimental, he will test Philipp Lienhart, who already made his debut in the Copa del Rey.
LB: Marcelo
The press has also started to brew a potential falling out between him and Benítez. He's supposedly been fully fit for over a week, still he hasn't been playing. To make this go away, he'll most likely start.
Midfield
RCM: Casemiro
The Brazilian has lost importance because of James' return to form. Even so, this isn't a clash to risk injuries from big players. Consequently, Casemiro will be the boss of the midfield once again.
LCM: Marcos Llorente
The Castilla youngster already played Cádiz and did a decent job. He's a good solution for allowing Kroos and Modrić to stay fresh. He's a good playmaker and can help feed the forwards with goal opportunities.
Attack
RW: Isco
He was suspended for the weekend's game after having done well in the cup. That suspension isn't valid in the UCL, meaning he's available. It's a perfect moment for him to gain back some ground on James.
CAM: Mateo Kovačić
He's established himself after being absent for a bit. He won't really be a static attacking midfielder, as he would be more of a third midfielder. His only fault is the lack of personality at times, reminiscent of Asier Illarramendi.
LW: Cristiano Ronaldo
Since this is his favorite competition, it would take an iron fist to ban him from playing this match. Because he's the current all-time goalscorer, he can further extend that record against Malmö's weak defense.
ST: Jesé
Lucas Vázquez's great moment has put him a step down in the substitute chain. However, Bale and Benzema's unlikely presence sets him up for a start. A good performance can really help him out.
(4-2-3-1)