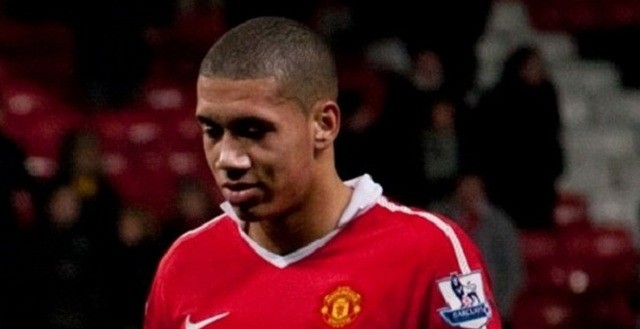 On the offensive side of things, it was your typical Manchester United display, as the Red Devils had a few chances, but could not put the ball in the back of the net. Even in the friendly confines of Old Trafford,The 0-0 draw against a tough West Ham squad has confirmed that Louis van Gaal's men continue to have trouble scoring.
The quality of attacking players are certainly there, but with Anthony Martial missing key chances in front of the goal, van Gaal will have to wonder if he needs another established attacking threat in front of goal. Unfortunately, van Gaal may have to look for another striker, as Thomas Mueller, has reportedly agreed to a new contract at Bayern Munich.
Although the critics and supporters will look to the lack of goals in a 0-0 draw, one must analyze the defensive side of things and take away another fine effort from the United defenders. Chris Smalling led a well organized defence that was tested by West Ham, particularly in the first half, however, ended up keeping another clean sheet in the end.
Smalling made his presence known on the offensive side of the ball as well, leading United in shots on the day with a total of 4. The majority of his shots were off of United corners or trying to put away a loose ball in front of West Ham goal, but his awareness to be in the right spot cannot be taken lightly.
The consistency in defence and his offensive awareness today, which has led to his sublime form, has made Smalling United's player of the match.
In a squad that boasts the likes of footballing legends such as, Wayne Rooney and Bastian Schweinsteiger, and a world-class goalkeeper in David de Gea, it is Smalling, who was once the scapegoat of what was wrong with United, making the biggest impression and keeping United afloat in the battle for top 4 finish.