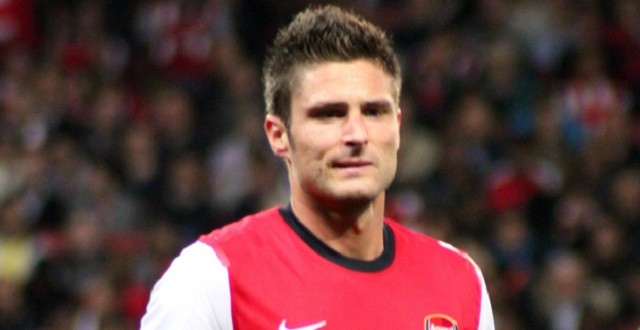 With a huge Champions League match coming up midweek against Olympiacos, Arsenal needed to make sure that they did not look ahead to their trip to Greece before they took care of lowly Sunderland.  Manchester City lost earlier in the day, so Arsenal had a golden opportunity to make up ground on the league leaders, and continue their chase for the Premier League title.
Arsenal came out playing aggressively against the inferior Sunderland side, leading to an early chance for Sunderland on the counter attack.  Fabio Borini managed to run behind the Arsenal back four, but he was denied when Petr Cech made a strong save.
Mesut Ozil was at it again today.  In the 33rd minute he played a through ball to Joel Campbell that Campbell hit through the keeper's legs to give Arsenal the 1-0 lead.  The assist for Ozil was his 12th of this Premier League season, and he is the league leader in that category by quite a wide margin.
However, disaster struck for Arsenal just before halftime.  Laurent Koscielny unnecessarily surrendered a free kick in the Arsenal half of the field.  The ball was whipped in across the face of goal, and Olivier Giroud took a bad touch and poked it passed his own keeper for the Sunderland equalizer.
In the 63rd minute Olivier Giroud was able to redeem himself.  Aaron Ramsey hit a hard cross into the penalty area, and Giroud flicked it with his head into the back of the net to allow Arsenal to reclaim the lead.
Aaron Ramsey scored a third Arsenal goal when he lunged for a loose ball inside the six yard box in stoppage time to put the finishing touches on the game.  It was not the best performance for Arsenal but they would gladly take the three points.
Mesut Ozil was the player of the game for Arsenal.  He added yet another assist to his tally, and he was a key contributor to the team's success throughout the game.
Ozil completed a total of 5 key passes demonstrating his ability to put his teammates in positions to score.  One of those key passes was a crucial assist to Joel Campbell that created the first goal of the game.  Ozil was able to draw five fouls to help settle the game down for Arsenal, and he finished the game with a total of 120 touches showing his heavy involvement in the game.
Ozil continues to play a key role for Arsenal, and he played a very strong game against Sunderland.  Arsenal will be hoping for another strong performance from the German when they travel to Greece for their critical Champions League match on December 9th.