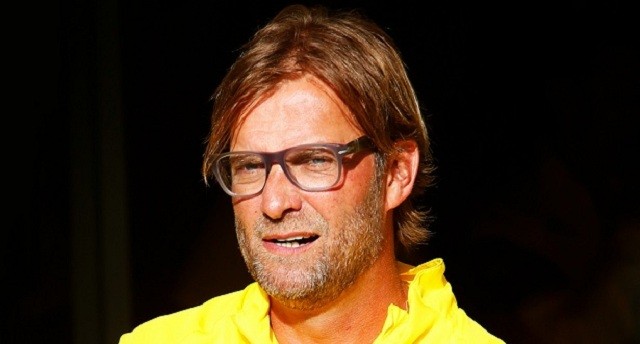 How long has it been since the Reds netted five goals in a single game, not to mention six? And when was the last time any Liverpool player managed to score a hat-trick since the departure of their magician Luis Suarez?
For such a long time, scoring goals was awfully difficult for Liverpool and a 1 – 0 victory seemed to be the biggest achievement they could celebrate. But ever since the arrival of Jurgen Klopp, that appeared to change. 3 – 1 against Chelsea, 4 – 1 against Manchester City, we have started to see the return of the Liverpool that everyone was excited about and passionate for.
And tonight, the Reds and their fans could not be more convinced and proud of, having conceded a goal in less than a minute against Southampton and yet, coming back in the most impressive fashion by taking almost every chance they had created in the game to earn themselves a remarkable 6 – 1 victory to qualify for the semi-final of the Capital One Cup.
It was the same squad that had disappointed many early this season. Jurgen Klopp hasn't got the chance to bring in any top player that could fundamentally strengthen his side. Nevertheless, the revered coach had already brought something to the Merseyside outfit that is just as important, which is confidence.
The positive energy and atmosphere Jurgen Klopp created within the team helped the Reds gradually develop their character and build up their confidence as well as morale. And from what we saw from Liverpool tonight, it was more than rewarding.
The conviction and resilience to fight their ways back from a losing position were incredible. The sparkling and inspiring offensive display was exhilarating. Most importantly, the efficiency in front of goal was perfect. And that was what showed classes the most. Offensively speaking, it was, hands down, by far the best Liverpool game in this season.
Liverpool's Stand-out Performers in the Game
27 Divock Origi: 8.5/10
What a performance from the Belgian striker. The hat-trick is undoubtedly a huge confidence boost the young forward needs to truly start a new chapter at Liverpool. His brilliant shot from a difficult angle shows that he is ready to fight for his place at Anfield.
15 Daniel Sturridge 8.5
Just like the Sky Sports pundit said, "Fitness might be temporary, but classes are certainly permanent." Daniel Sturridge's two quality goals were absolutely crucial for Liverpool's victory against Southampton tonight.
33 Jordon Ibe 8
One goal and one assist, you can't ask a better performance from a player coming off the bench than that. The young winger surely was rewarded for his decisive play on the offensive side. Should he keep playing this way, the Englishman would well likely to be a lethal weapon for the Reds in the near future.
24 Joe Allen 7.5
For Joe Allen, it was one of his best games at Liverpool. The Wales midfielder put in a solid performance at both ends and we could only hope that this match was the turning point in his so far unimpressive Liverpool career.
23 Emre Can 7.5
Emre Can had picked out a fantastic pass for Daniel Sturridge's second goal to show his talent. But defensively, the German midfielder has got to do much better.
18 Alberto Moreno 7.5
Liverpool full-back was credit for the third goal as well as the assist for Jordon Ibe's goal in the second half. But his defensive display hadn't quite met the high standard he set this term.
21 Lucas Leiva 7.5
Jurgen Klopp had definitely picked the right captain for the game. It was another commendable performance from the reliable and experienced Brazilian.