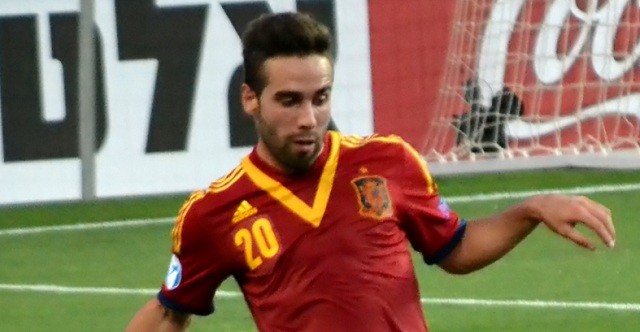 As if the defense weren't suffering enough at Real Madrid, the club has just released more bad news. Per the official medical report, Dani Carvajal is out because of a muscle injury on his left thigh. This expands the injured list that already includes the entire starting defense with Marcelo, Ramos, and Varane.
While the report doesn't state how long Dani will be out, Spanish media are already claiming the right back will be out for a month. This means he won't be playing anymore in 2015. Thankfully for Rafa Benítez, Danilo is healthy and will be the starter. However, the current state of the defense limits true and tested alternatives in the bench.
Apart from the Carvajal news, there's an underlying issue that no longer seems like a coincidence or a bad luck streak. This is the 16th muscle injury for Los Blancos in only three months of competition. The alarming rate could mean there's a huge problem in the way the technical staff is taking care of physical fitness.
The worst part of this issue is that it's anything but new. Since the previous season under Carlo Ancelotti, we saw many players staying away from the pitch because of muscle injuries. Whatever the real problem may be is up to the club to figure out and fix as soon as possible. At this rate, Benítez won't be able to have all his players available at any given moment during the season.