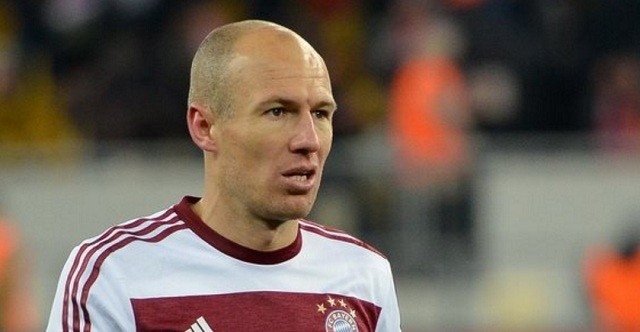 Manchester United have been dealt a massive setback in their hunt for Arjen Robben. The Bayern Munich attacker has been rumoured with a switch to Old Trafford for a long time now. Reports from the Daily Express however, have suggested that the player is not interested to make the move anytime soon.
Speaking to the media in Germany, Robben said,  "I never thought about a transfer. I am happy in Munich – my family is happy in Munich."
This admission from the Dutchman should come as a massive blow to United boss Louis Van Gaal, who has worked with Robben on quite a few occasions in the past. The former Real Madrid and Chelsea star would be the kind of player that United so desperately need right now. Unfortunately for Red Devils fans around the world, the 50m rated attacked is not heading anywhere soon.
Robben also added, "My contract runs until 2017. You can't look too far forward in football, but everything is fine at the moment – I hope things continue this way."
Having a player the calibre of Robben would benefit any team in the world and it does not seem as if Bayern Munich will be looking to let go of him too soon. And after this admission from Robben, we can firmly assume that he will be a Bayern man for quite a long time.