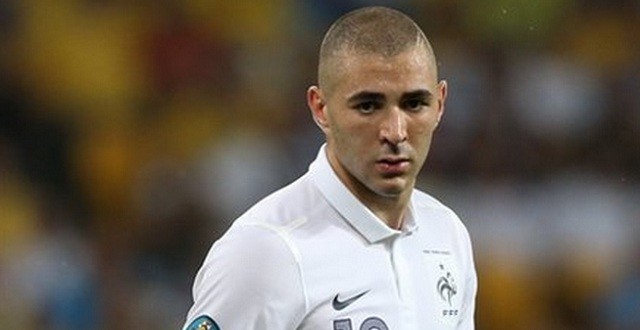 The losing streak may be over, but Real Madrid still isn't convincing anyone that they are contenders for any titles. A bland win over Eibar keeps them close enough to Barcelona and Atlético Madrid in La Liga. However, it's time for the last competition to start, as they meet Cádiz for the Copa del Rey. A former first division squad, they will look to take advantage of Real's unstable present.
Preferred Formation: 4-2-3-1
Because of the usual dismissal of this tournament by Los Blancos, it's safe to say that coach Rafa Benítez could resort to a B-squad for this one. Nevertheless, we won't know of his intentions until he actually reveals the lineup ahead of the game. Despite this uncertainty, Marcelo, Varane, and Ramos will certainly remain unavailable.
GK: Kiko Casilla
He's no longer a stranger as he's played a couple of matches in La Liga and the Champions League. If the usual philosophy of the Copa del Rey sticks, the substitute keeper will be the starter for the whole cup.
Defense
RB: Danilo
He left the pitch early on Sunday, bringing fear to the technical staff. Even so, it seems that he will be fully fit. While Carvajal may also be healthy, the Brazilian is looking like the most likely choice for this type of game.
CB: Pepe
The Portuguese is the leader of the defense since Ramos and Varane are out. For now, he's going to be a regular in the lineups. If he does well, he may become a part of the team that gives rest to the starters in this competition.
CB: Nacho
Much like Pepe, the manager doesn't have too many options for the center of the defense. It's really not the ideal time to experiment with youngsters from the youth system. Nacho is the only tested and solid choice left.
LB: Álvaro Arbeloa
Because of Danilo's sudden injury, he had to play against Eibar. He hasn't really featured a lot in the squad, only being useful when all else fails. He'll be given a chance in order to keep Carvajal from suffering any physical problems.
Midfield
RCM: Casemiro
The Brazilian is highly regarded at the moment. He has it all to play as Kroos and Modrić may be getting a break. His strength will help the midfield control the game better. There's a small chance a youth system midfielder could play instead.
LCM: Mateo Kovačić
Like Casemiro, he will allow Kroos and Modrić to sit this one out. He's similar to Luka in style, so the team can still have that creative force in the midfield. His form could use a boost, making this a great opportunity to shine.
Attack
RW: Lucas Vázquez
The fans and the manager are fascinated by what he brings whenever he enters the pitch. Always giving his best, he's an asset to the wing, penetrating defenses well. His presence is almost 100% guaranteed.
CAM: James Rodríguez
The press continues to brew that supposed conflict between him and Benítez. It's clear that his current form is disappointing, as he seems to be disconnected from his teammates. He's capable of a lot more, so Cádiz could help.
LW: Denis Cheryshev
One of the players with the lowest numbers of minutes played in the entire team. He's proved while on loan that he's a very resourceful man. This match could help him gain more importance in the team.
ST: Karim Benzema
He came in very late in La Liga's weekend clash. Consequently, if the coach hopes to boost his morale because of his personal life, he will start on Wednesday. This is the ideal moment to get his confidence back.
(4-2-3-1)