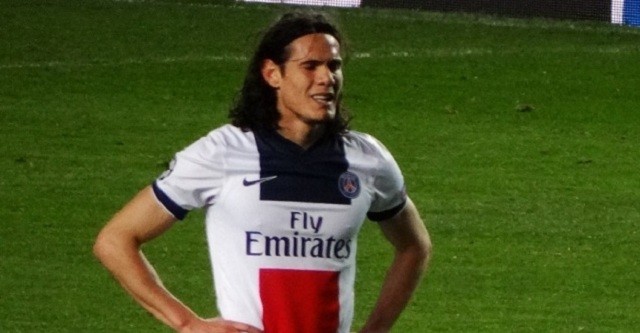 Manchester United have established contact with Paris Saint-Germain over the potential move for striker Edinson Cavani, according to reports from L'Equipe (as cited by Sporting Witness)
Manchester United may only be one point off of top spot in the Premier League but the Red Devils have not impressed many with their style of play.
Pundits, former players and now even the fans are getting irritated at the defensive approach manager Louis van Gaal has adopted at United and the Dutchman is under immense pressure to bring about more flair at Old Trafford.
Van Gaal is well aware that United fans demand attacking football and in order to appease the club faithful, it is widely expected that the 64-year old will make a move in the January transfer market to sign a new striker.
Names such as Pierre Emerick Aubameyang, Harry Kane and Robert Lewandowski have been linked with a move to United and now according to reports emerging out of L'Equipe, it has been claimed that the Red Devils are keen on Paris Saint-Germain star Edinson Cavani as well.
Cavani has consistently been linked with a move away from the Parc des Princes over the past 12 months due to the fact that the striker has been deployed out of position and many are of the opinion that he will finally depart the club in January.
A move to the Premier League has been touted for Cavani and now United are said to be interested in making a swoop for the Uruguayan international.
L'Equipe go on to further claim that the Premier League side have already established contact with PSG regarding the potential move and a transfer coming into fruition in January remains a big possibility.