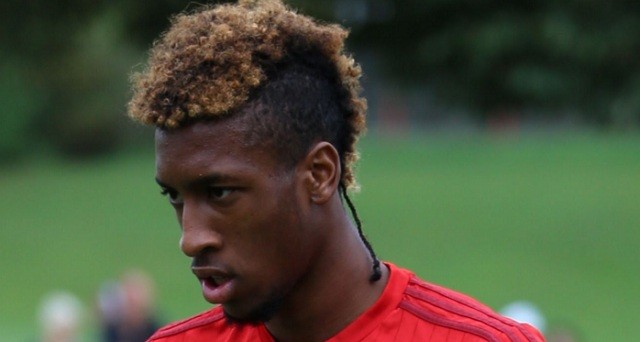 According to the Mirror's Jim Daly, Arsenal came close to signing Bayern Munich wunderkind Kingsley Coman in the summer of 2014.
At the time, Coman's contract with PSG had run down but Arsenal's attempt to bring the youngster to North London were scuppered when Coman opted to join Juventus instead.
"Yes we really tried to sign Kingsley Coman in the summer of 2014," Arsene Wenger told BeIN Sports. "The transfer was almost completed, but he preferred Juventus."
Coman made 20 appearances for the Italian side and won the Serie A in his first season in Italy. He moved to Bayern on a two-year loan early last summer and has made 13 appearances.
Bayern Munich paid a €7 million loan fee and inserted an option that allows them to make the deal permanent at the end of the season for a fee of €21 million.
Coman rose rapidly through the ranks at PSG. He made his debut for the club in February 2013 at the age of 16 years, eight months, and four days, making him the club's youngest ever player. A few months after making his debut for the club, he had already won a Ligue 1 title medal.
Coman played a part in Bayern Munich's 5-1 win over Arsenal in the Champions League last month. He started the match and was involved in two of Bayern's five goals.
Arsenal is already without the services of Theo Walcott, Jack Wilshere, Danny Welbeck, and Tomas Rosicky. They now will have to deal with Santi Cazorla missing in action for an extended period of time.
According to David Hytner at the Guardian, the Spaniard suffered knee ligament damage in Arsenal's 1-1 draw with Norwich over the weekend. Although the club has yet to determine how much time Cazorla will miss, the prognosis is not good.
Alexis, who was also injured against Norwich over the weekend, is set to miss three to four weeks with a hamstring strain.
Although it may be a bit snide to say so, Coman could have come in handy for the Gunners this season.