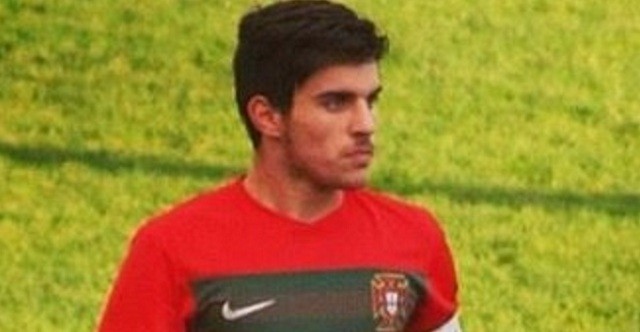 A few weeks ago, Arsenal were the hottest team in the Premier League with title hopes clear in sight. Now with a slur of recent injuries and dropped points, Arsene Wenger will need to reinforce his squad with new faces in the upcoming January transfer window. Arsenal were the only team in the top European Leagues to not add a new field player in the Summer transfer window, and look to be currently paying the price.
Metro is reporting that Arsenal are lining up a £22 million bid for Portuguese teenager and Porto midfielder, Ruben Neves. Starting holding midfielder Francis Coquelin is going to be sidelined for a few months due to a knee injury, and Arsene Wenger needs an adequate replacement to keep Arsenal's title hopes afloat.

Mathieu Flamini and Mikel Arteta were the obvious choices to take over the voided position, but neither look to have the quality Coquelin possesses. Arteta came into the game after Coquelin left and had a hard go of it, seemingly being responsible for both goals before leaving the game himself with injury. Flamini is a great defender, but lacks the quality on the ball going forward. When Coquelin receives the ball in midfield, he consistently drives the team forward as oppose to Flamini who looks to pass the ball immediately, often backwards.
Neves, like Coquelin, has fantastic skill when on the ball, often seen pirouetting and weaving around defenders before playing visionary passes. He is though a defender first, as he holds in front of the back four and makes great timed challenges to break up opposing play. The 18-year-old is also very mature for his age, captaining the Porto squad in their recent Champions League clash against Maccabi Tel Aviv.
https://www.youtube.com/watch?v=mDvlGlLNI4Y
There have been rumors of Jack Wilshere telling Arsene Wenger that he is looking for a deeper lying role upon his return, which he plays often for English National Team and manager Roy Hodgson. Wilshere though has also been sidelined by injury and may not be ready before January. Either way, Arsenal will need to acquire some new players because the team's lack of depth has shown to be problematic in recent weeks.
With Arsene Wenger's known reluctance to spend money, it is reported that Arsenal want to pay 10 million up front and another 12 million later, a strategy that could ease the Manager's mind about over spending. Neves though would undoubtedly add quality to the position that is so important to Arsenal's title hopes, and also be an important squad addition for years to come.