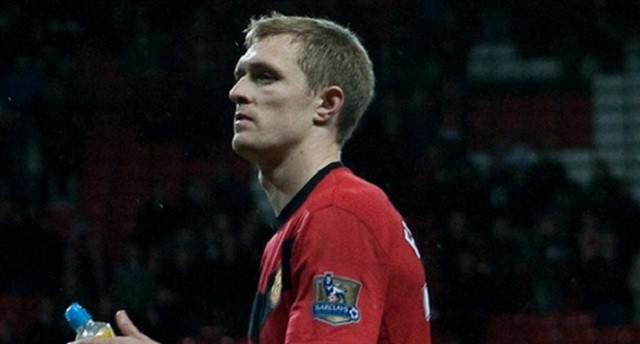 West Bromwich Albion midfielder Darren Fletcher has revealed that he is very happy with his decision to leave Manchester United last season
Despite not being most high profile of players, there was no doubting the fact that Darren Fletcher was a key component in the Manchester United side which dominated the Premier League during the last decade or so.
Fletcher made nearly 350 first team appearances for United and the midfielder's performances was much appreciated by the club faithful.
Fletcher happy to have left United
However a career threatening ulcerative colitis meant that Fletcher was not able to get a consistent run of games going starting from the 2011 season and the midfielder went on to endure a difficult road back from the dangerous illness.
Fighting off adversity, Fletcher did make a return back to the pitch and while his recovery was cherished by many in the footballing community – it was eventually clear to see that the Scotsman was not part of the plans for new manager Louis van Gaal.
After being afforded very little minutes on the pitch, Fletcher was allowed to leave United on a free transfer during the January window last season and the 31-year old went on to join West Bromwich Albion.
Since making a move to West Brom, Fletcher has managed to resurrect his career and is now the club captain for the Baggies.
Now Fletcher has gone on to speak regarding his exit from Manchester United and has stated that he is very happy with his decision as he did not stand a chance to play under van Gaal.
Fletcher told Sky Sports, "From day one it's felt right. I can't imagine myself anywhere else. It means a lot just to be playing and maybe even more from a health point of view that I've barely missed a training session since I've been here.
"I knew my time was up. It would have been harder to leave if Sir Alex was still there, but the club had moved on. I enjoyed my time under Louis van Gaal and I learnt a lot, but it never happened for me under him."