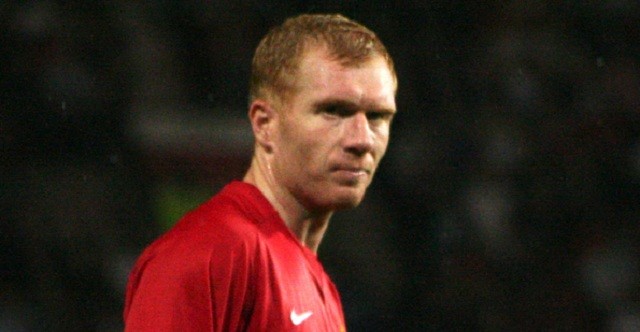 Former Manchester United midfielder Paul Scholes does not believe his old club have the attackers to be a force in Europe this season.
Scholes was criticized by Louis Van Gaal in October when he described United as boring. The former United player still said he did not see enough in the 0-0 draw with PSV to change his perspective.
Scholes told BT Sports Europe: "We keep saying defensively they're sound and I think they are but their forward play just wasn't good enough tonight.
"You look at these teams across Europe, your Bayern Munichs, your Barcelonas it's the players up front who make the difference.
"PSV were the better team in the last 30 minutes. I think they struggled for fitness, United, they looked really tired." Scholes added.
"I keep saying it's boring, I know, but he has sorted the defence out. Attacking wise they don't look a threat, they don't look good enough, they don't look like they're going to go and score goals.
"I think maybe he's set up his team to be very good defensively because he thinks, maybe, he hasn't got the quality up front."
Former Liverpool and Manchester United player Michael Owen also said the current United side were not up to the standard of previous lineups.
"Manchester United of old would blow that group away, be qualified after four games. It is the story of the season," said Owen.
"It's just amazing how they are still in with a shout of qualifying and flying high in the Premier League.
"They are quite a way away at the moment. They're just a defending team with attackers with no help from elsewhere. It's very very one-dimensional."