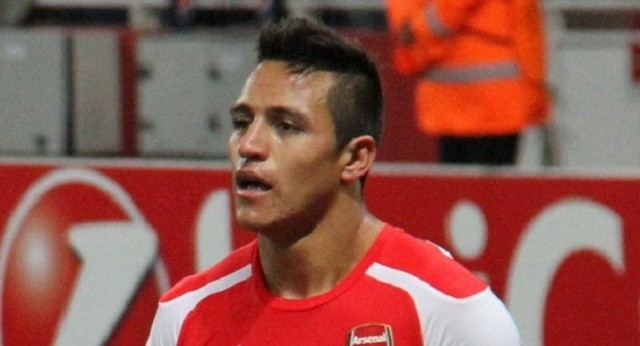 Arsenal squared off with Dinamo Zagreb in what was a must win game if they wanted to keep their Champions League title hopes alive.  Arsenal was looking to avenge a 2-1 defeat they had suffered to Dinamo Zagreb in an earlier Champions League match.
This match went much smoother for the Gunners than their previous match against Dinamo Zagreb had gone.  Arsenal was in control of possession and in control of the game in the first half, but Dinamo Zagreb was able to hold off the Arsenal attack early on.
Arsenal took the lead in the 28th minute when Mesut Ozil scored on a header off a pass from Alexis Sanchez, and they never looked back.
They added a second goal in the 33rd minute when Dinamo Zagreb turned the ball over in their own penalty area.  The ball found Nacho Monreal who passed to Alexis Sanchez who calmly passed the ball into the back of the net.  The goal broke a 6 game scoring drought for Sanchez.
In the 69th minute Arsenal put the game to bed when Alexis Sanchez got a through ball from Joel Campbell inside the penalty area.  Sanchez proceeded to dribble around the goalkeeper and scored to give Arsenal a 3-0 lead.
A few minutes later Sanchez was tripped by the Dinamo Zagreb goalkeeper, Eduardo, but the referee decided to swallow his whistle.  It certainly looked like a penalty, and if given, it could have made the result even more lopsided.  Instead Arsenal settled for a 3-0 victory.
Alexis Sanchez was undoubtedly the player of game for Arsenal.  He played a role in all three goals, recording 1 assist and 2 goals in the match.  He also was snubbed of a penalty kick that could have gave Arsenal a 4th goal.  Sanchez broke out of a little bit of a goal scoring drought, and this could be a step toward getting him back in his usual form.
This win combined with an Olympiacos loss against Bayern Munich gives Arsenal a chance to make it out of the Champions League Group Stage.  They will play Olympiacos in Greece on December 9th in a must win situation.