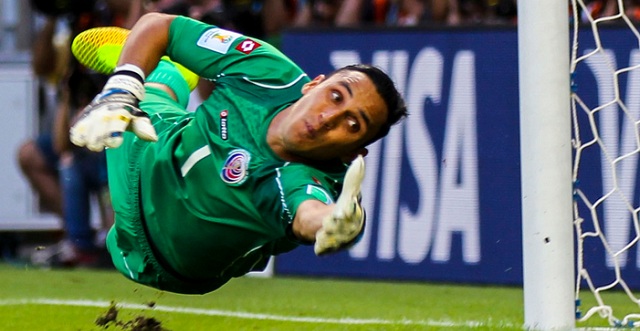 According to Marca, a Spanish sports newspaper, Keylor Navas is completely recovered and will be able to play El Clásico on Saturday. After suffering some physical problems in the last month, he missed out on two games, with one of them being the team's first loss of the season versus Sevilla.
The Costa Rican keeper has become a force to be reckoned with since Casillas left the club last summer. With 10 clean sheets in 13 games played, the team is still unbeaten when he's wearing the gloves. His incredible saves and strong performances are a key part of Real's good run in the Champions League and La Liga.
Because of the importance he has obtained this season, his teammates do miss him when he's gone. Kiko Casilla hasn't exactly been bad, he was just unlucky to be playing an inspired Sevilla. Now, with the fiercest rival ahead, not only do the outfield players need to wake up, but Navas' presence can give peace of mind to Rafa Benítez.
It's not like Los Blancos can't lose with Keylor on the pitch. However, he's so far proven that he doesn't shy away from becoming a leader when the squad needs it the most. Overall this is a boost for Madridistas ahead of one of the most challenging games of the year.