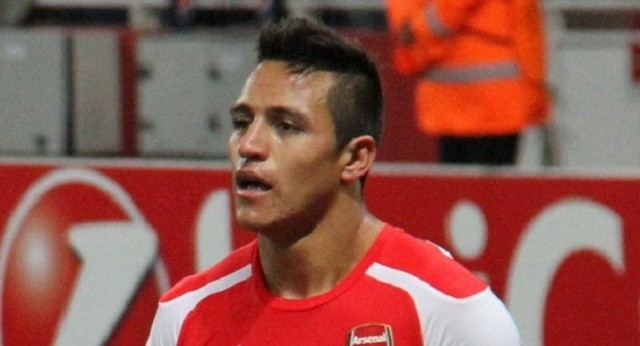 Alexis Sanchez has agreed to a new deal that will see him stay at Arsenal until at least 2020, according to John Cross with The Mirror.
Alexis Sanchez set to give Arsenal major boost – and Mesut Ozil next in line #afc https://t.co/lD7ISZRKkg

— John Cross (@johncrossmirror) November 18, 2015
His new deal is worth a reported total of £40 million and will see his wages rise from £130,000 to £150,000 per week. The new deal arrives following speculation that Real Madrid is ready to make a move for the Chilean star.
Alexis signed for Arsenal from Barcelona in August 2014 for a fee of £33 million. At the time he had signed a four-year deal with the club, of which two and a half years were left prior to signing this new deal.
Arsenal has recently been working on securing new contracts for their star players who have two years left on their contract. The club has already signed Theo Walcott and Santi Cazorla to new contracts, and are close to securing a new contract with Mesut Özil.
Alexis has been a sensation since signing for Arsenal. He scored 24 goals for Arsenal last season, including 16 in the Premier League, and a goal in both the FA Cup Semi Final and Final.
Club captain Mikel Arteta has heaped praise on both Alexis and Özil. Speaking to the club's match day magazine, he believes that both players are creative forces that can push Arsenal closer to Premier League glory.
"They are probably the most creative players in the team along with Santi Cazorla. They are they guys who can make the difference for us at any moment.
"Even if we're not playing well, you know that they can always provide a spark and win a game for us. We need players right at the top level playing with consistency and these two give us that."
That certainly is high praise from the club captain and Gooners are hoping both players can push the club to greater heights for years to come.