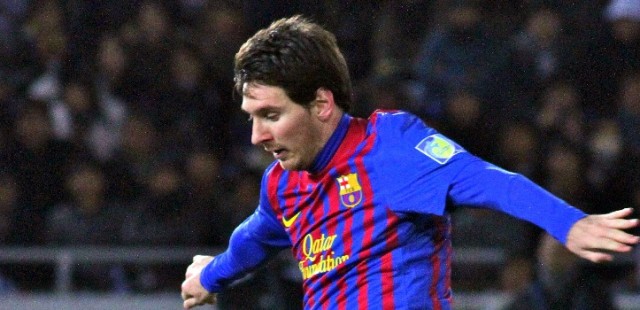 Barcelona forward and world superstar Lionel Messi open to a £600,000/week move to the Premier League, preferably London-based club Arsenal.
According to the English newspaper, the Daily Star, Messi is considering an exit from Barcelona and "is understood to favor moving to London."
Messi has played at Barcelona for his entire professional career, starting in 2004. He has been adamant in finishing his legendary tenure at Barcelona in the past.
Messi's allegiance, however, has been slightly tarnished by allegations of tax fraud in Spain involving his father, Jorge. Lionel and his father are to be put on trial for these tax fraud allegations, which Messi's lawyers claim he had no involvement in.
If the deal were to go through, Messi would be paid £18 million a year after taxes, £2.5 million a month, which would be the most expensive singing in sports history by an immense margin.
Arsenal's manager Arsene Wenger has been keen at times to shell out big money for top talent in Spain, but the astronomical numbers that it will require to attract Messi would prove to be an unfeasible task for Arsenal.
Other English clubs including Chelsea, Manchester City, and Manchester United are all more likely to meet the demands of the worlds best player, given their financial advantages over clubs that are less fortunate.
However, most teams around the world are incapable of attaining Messi's services with his £175 million release clause in his contract with Barcelona.