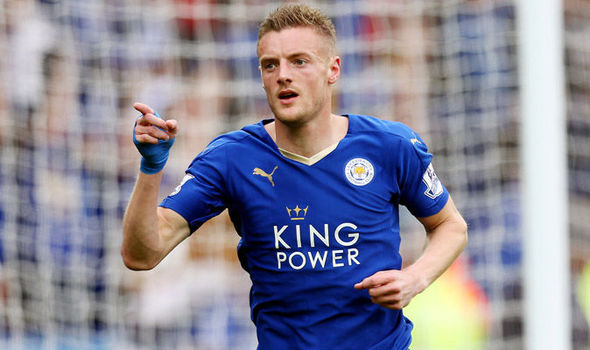 Leicester City striker Jamie Vardy is linked to a move with Manchester United, as reports from The Star indicate Louis Van Gaal wants to bring a striker to partner Anthony Martial.
Vardy is could break Manchester United legend Ruud Van Nistelrooy's record of scoring in 10 consecutive Premier League matches if he scores against Newcastle on Nov. 21.
Bringing in Vardy could strengthen the front line, which did not happen last summer as United was linked with Harry Kane and Danny Ings. This could also help fulfill the quota of homegrown players at Old Trafford.
The Star suggests a move of £15 million for the in-form striker. Surprising isn't it?