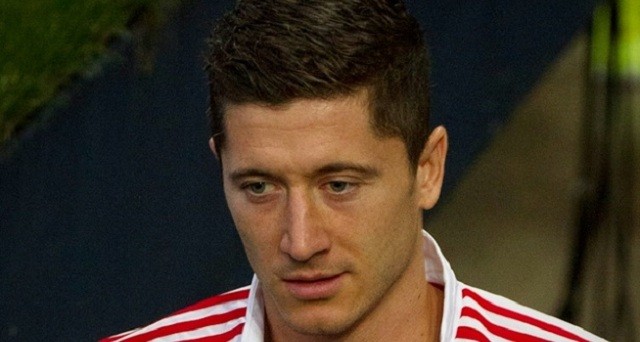 Robert Lewandowski, arguably the most prolific scorer in professional football this season, could be leaving Bayern Munich sooner than we thought. Lewandowski's agent, Cezary Cucharsky, has made it clear that the Polish striker has a strong interest in Real Madrid. But there is also interest from Madrid's side as well, and why wouldn't there be?
Lewandowski has been on a goal frenzy recently, scoring 19 goals in only 18 games. Cezary has publicly said: "You cannot deny that there is interest from Real Madrid".
Lewandowski's spectacular season started when he scored 5 goals in 9 minutes against Wolfsburg in September and followed the next game by netting two more goals against Mainz. This is exactly what Real Madrid is looking for if they decide to get rid of French striker, Karim Benzema.
Lewandowski is not just producing for his Club team, but is the sole reason Poland has qualified for the 2016 Euro Cup this summer. Not to take anything from the rest of the Polish team, but Lewandowski is easily their biggest offensive threat they have. Lewandowski is the top scorer in Euro 2016 qualifying with 13 goals and is just proving even more that he is the real deal.
Real Madrid love their goal scorers and with Robert Lewandowski producing numbers like these, a transfer for the Polish player to La Liga is very realistic. Jose Felix Diaz of Marca has said that Madrid has made numerous approaches for Lewandowski, and if Madrid fork out the money and sell Benzema, Lewandowski has a solid chance to land on Madrid's squad.
Don't get it twisted though, Robert Lewandowski still loves Bayern Munich. If he does wind up at Madrid, that will be because the Club chose to sell him, not because he wanted to leave. So rest easy for now knowing that Lewandowski is fully invested in Bayern, as long as Bayern is invested in him.