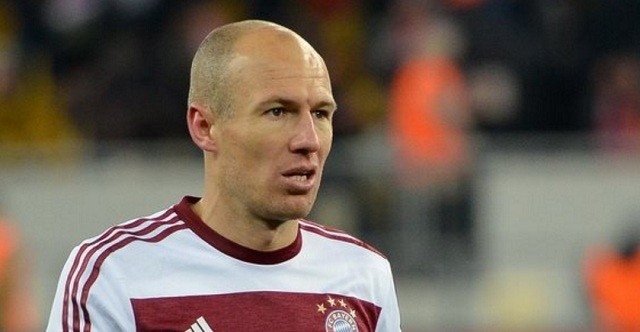 Manchester United are planning to make a swoop for Bayern Munich winger Arjen Robben, according to reports from the Daily Mirror
Robben has arguably been one of the best attacking players in the world over the past few years and his contribution has gone a long way in helping Bayern Munich achieve all the success that they have had.
While there is no doubting the fact that Robben is an extremely gifted player, there has been criticism labeled at the direction of the Dutchman from some quarters due to his perceived selfishness when on the ball.
Now according to reports from the Daily Mirror, Bayern Munich striker Robert Lewandowski is unhappy at Robben for his individualistic style of play. In addition, Lewandowski has allegedly made it known to manager Pep Guardiola that he prefers to play alongside Kingsley Coman and Douglas Costa rather than Robben.
https://www.youtube.com/watch?v=JpXBV0le1Y0
The reports also go on to state that Robben is not happy with Lewandowski's comments and that he will consider leaving the Allianz Arena in January due to his feud with the Pole.
Among the possible destinations for Robben, Manchester United has been seen as a realistic one and Red Devils' boss Louis van Gaal is said to be open to the idea of reuniting with his compatriot at Old Trafford.