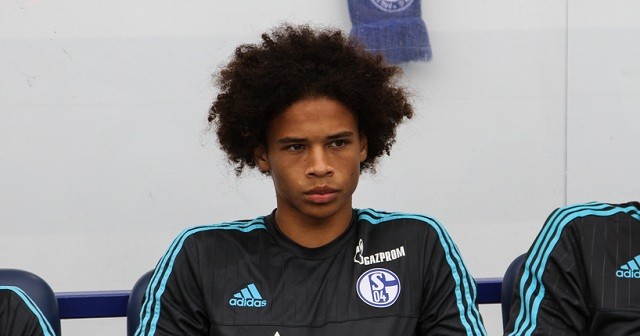 Liverpool are reportedly going "all in" for Schalke 04 attacker Leroy Sane, according to former Norwegian footballer Jan Aage Fjortoft, who has made a name for himself predicting key European singings in the recent past.
Sane has appeared in all 18 games for Schalke this season, starting in 10 of those games. In Bundesliga play, Sane has been involved in 7 goals for his club (4 goals, 3 assists), more than any other European soccer player under the age of 21.
The young German has been in tremendous form so far this season, and at just age 19, is getting looks from many top clubs around Europe. Arsenal and Manchester City have made inquiries and are rumored to be in hot pursuit for the promising young winger.
Liverpool, having made inquiries for Sane before the appointment of manager Jurgen Klopp, are now looking to fully pursue the forward in hopes that Jurgen's track record of luring the world best players will captivate Sane.
He can play on the wing, in the center attacking midfield role, and even up top at striker. He is talented and well experienced at all those positions.
With the influx of attacking midfielders and wingers currently at Liverpool, Sane would struggle to find playing time at Anfield. However, the poor form of Adam Lallana and Roberto Firmino would see Sane into the starting XI consistently.
On the pitch, Sane is extremely gifted on the ball. He can dribble past defenders with ease and has exceptional awareness of his teammates around him.
https://www.youtube.com/watch?v=OskmcubvImo
Sane played for the German U-19 national team in the European Championship in Greece last summer. Just this week, German national team coach Joachim Lowe added Sane to the roster for the German first team's upcoming friendlies.
"We've already got to know him in our youth national teams and he is one of the positive emergences of the current season," said Low in his most recent interview. "He's quick, technically strong and likes going one-on-one, while he has no hang-ups. We see his enormous potential."
Liverpool supporters would be elated with the arrival of a bright talent such as Sane. Recently, the Reds have been lacking consistency in the final third. If the singing of Leroy Sane comes to fruition, it will immensely help Klopp's plans for future success.