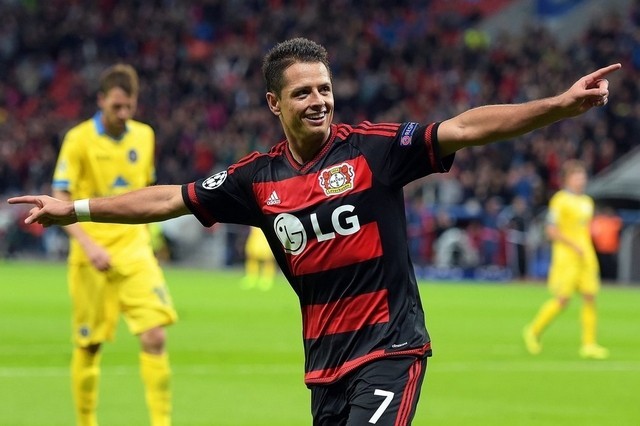 Chelsea have not contacted Bayer Leverkusen over a possible move for Javier "Chicharito" Hernandez, according to an ESPN Mexico source.
According to ESPN FC, sources indicated that Jose Mourinho was after a proven goalscorer and that the Mexican was among those targets.
"There hasn't been any communication with any club about Chicharito that hasn't been Bayer 04 [Leverkusen]," said the source, who wished to remain anonymous.
There were rumors of Hernandez joining Chelsea previously as he has had an excellent record against them in his time with Manchester United.
It is unlikely that Bayer would let Hernandez go as he just joined last summer from United and has settled quickly in the Bundesliga. The Mexican striker already has nine goals for the club since the start of October and looks to capitalize with more as the season progresses.
Chicharito is currently with the Mexico squad preparing for Friday's World Cup qualifying game against El Salvador in Estadio Azteca. He is also looking to surpass Jared Borgetti as Mexico's all-time leading goalscorer, Hernandez currently has 42 goals and Borgetti holds the record with 46.