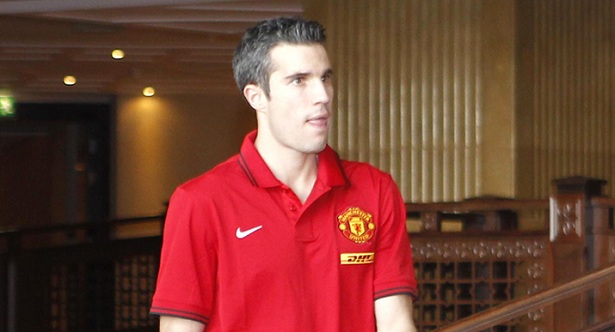 With another international break ahead, FC Barcelona are interested in unsettled Ex Manchester United forwards Robin Van Persie and Radamel Falcao.
According to Football España, Barcelona's hunt for Robin Van Persie is truly one "to be taken seriously." The source comes of their article comes from two respected Dutch journalists who back up the move.
Newspaper Algemeen Dagblad stated that contact have been made between the Catalan club and the Dutchman's representatives. Spanish correspondent Edwin Winkels also reportedly spoke about the claim, apparently revealing Barca's interest in young Ajax winger Anwar El Ghazi.
"The thing seems to be serious. There's been contact [between both parties], but there are also other players in [Barca's] sights, such as El Ghazi," he concluded.
The Fenerbahçe striker could fancy a move to one of the sport's biggest league after making his mark in the Premier League for both Arsenal and Manchester United, a total of 14 years.
Radamel Falcao of Chelsea is the right person to fill the "missing forwards", writes Don Balon. Barcelona are looking for particular forwards that can become great super-subs for the already mesmerizing MSN and have already benefited these South Americans in the squad.
The chemistry would be there and is currently gone at Chelsea. As the Spanish newspaper points out, Falcao hasn't been the same player since his knee injury back in early 2014. A rejuvenation at the treble winners could be he needs to bring back his form, even if it will incite rage from Atlético Madrid fans.
Both Ex-Man United forwards could be surprisingly good decisions — signings of a "Larsson" similarity, both papers acknowledge. FCB have been looking elsewhere for a proper replacement for Pedro, now at Chelsea, and seem to be losing their momentum in buying talents like Pogba and Coutinho and even Nolito among others as their price rises.