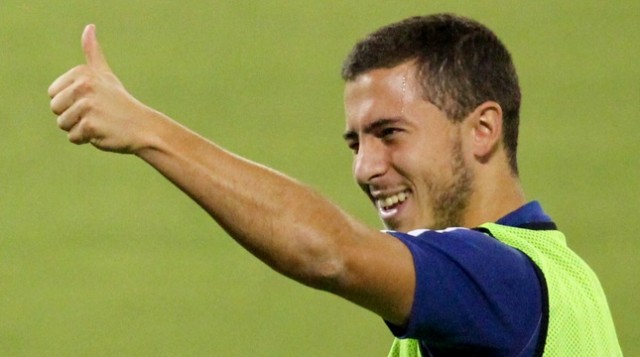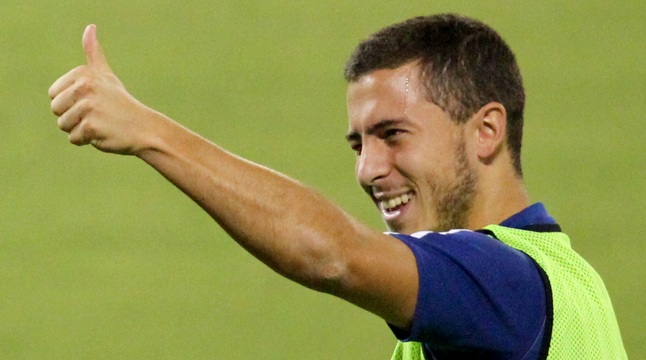 Eden Hazard could be set to join Catalan giants Barcelona for a cut-price £43 million on January, after reports suggested Real Madrid would have to break the world record to sign the Chelsea star.
The young Belgian has not had the best of months with Chelsea, after a poor start of the season sees the London club stand in 16th place after 12 Premier League games. Spanish outlet Don Balon claim Barcelona could move for the attacker as they try to replenish their squad after the transfer ban.
However, the diminutive attacker has gone from PFA Player of the Year to Blues substitute after a lack of confidence has affected his form. The 24-year-old only has two assists from his 16 appearances this season, compared to the 28 goals he was directly involved in last season.
Barcelona struggled to find good form after Lionel Messi picked up an injury, but the likes of Neymar and Luis Suarez have proven to be capable enough to lead as a pair, adding Hazard would boost the front line even more.
Hazard would bring new life to Luis Enrique's side after losing Pedro last summer, giving the blaugranas more options to choose from.
Manchester United legend Gary Neville has questioned Hazard's recent form, questioning if he has the right tools to compete with the likes of Messi and Ronaldo.
"I mentioned three or four months ago, that he [Hazard] was heading towards becoming on the best players in the world.
Of course the best players have dips, but even when they have dips they contribute to the team, they score goals, provide assists.
You have to question his mentality, he's a nice kid, but is he really a killer? You think about Messi and you think of Ronaldo."
This by no means signifies that Hazard would automatically become a started at Barcelona, but it would be a chance to reignite his career away from Chelsea and reach the level he had six months ago.