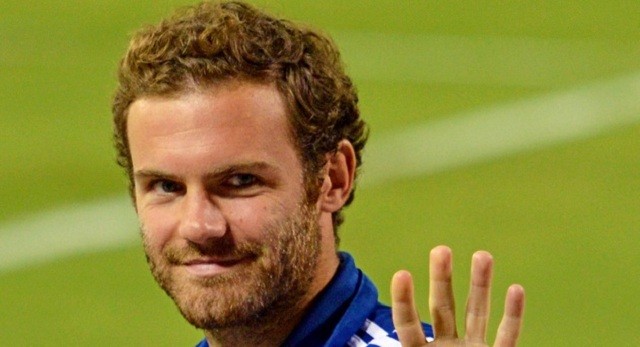 If your grandpa is a Manchester United fan, and his cardiologist banned him from watching their games some 5 years ago – now he can definitely watch those. And you can simply wish him goodnight.
Manchester United is the slowest team of the Top-5 European national leagues with 1.92 average pace. LVG's possession game absolutely lacks vertical attacks. And as a result – pace.
Juan Mata, despite being effective statistically, more and more appears to be a weak link in the chain of Van Gaal's tactics. Louis himself has recently confessed that United are in the search of pacey wingers.
As Memphis Depay's got stuck in a miserable decadence for some unknown length of time, and Ashley Young is forced to cover both of the full-backs' spots, it's only Jesse Lingard, who carries a flank menace (and it seems, LVG has been playing Anthony Martial wider exclusively for the sake of an experiment; the Frenchman to him is a pure No. 9).
Juan Mata's lack of decent speed and his explicitly weak tackling are forcing Van Gaal to sacrifice the vertical attacks, as the possession loss and Mata's pace issues carry a risk of receiving unwanted counter-attacks. That's why we have this "pass-him-he-is-close-and-NOT-ahead-of-you."
Juan Mata – free of defensive duties – is gorgeous on No.10 spot. But Van Gaal wants to see Rooney there, as Wayne's the man (the captain). But Wazza is a born goalscorer. He must be fed with crosses and be forever kept away from this monotone passing across the field.
On Guardiola's current example – pacey wings of Coman/Costa or Robben/Costa (by the way, it's because of these guys' huge efforts Lewandowski has become this productive) – Van Gaal is willing to fuse the quiet tiki-taka with an aggressive vertical play alike Jupp Heynckes'2013.
Just imagine: someone like Bale on one wing, Reus – running down the other (or Jesse Lingard – subject to consistency) with Mata as a free architect behind Martial, and not as an inside – the one he's never been. Sweet.
Yes, Bale, Woodinho – sounds maybe a tiny bit utopic. All right, I am down for the mix of Di Maria with Milner – Nico Gaitán.
What about the Captain? Well, let him compete with Martial for the place in the starting eleven. The both need healthy competition. And let the armband be handed to Mike. You know which Mike I mean.