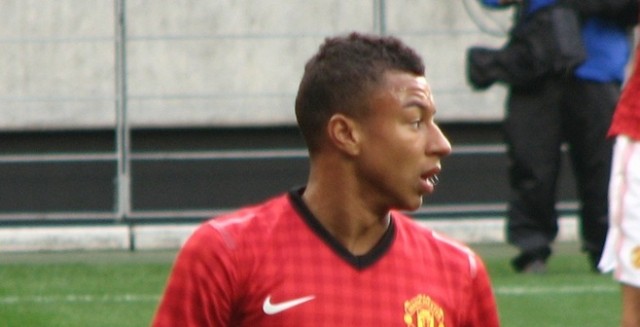 Manchester United's goal drought of over 260 minutes was ended in the 2-0 win win over West Brom on Saturday.
After goalless droughts in the two previous league games, United were looking for a breakthrough and this was all possible when Jesse Lingard curled his shot home from outside of the box.
This was Lingard's first goal for the club and says that he does not feel pressure to find goals.
"No, I don't feel any pressure," Lingard said. "I try to enjoy it as much as I can every time I play and get the fans off their feet, and try to score some goals."
Juan Mata also converted a penalty after Gareth McAuley tripped Anthony Martial, and Lingard said this was a fair result.
"I'm very happy, I thought we dominated throughout, they sat back so we had to break them down," he said. "We created a few chances in the first half, it's good we put two away in the second."
United manager Louis Van Gaal told BBC that it was difficult to break down the West Brom defense.
"Everybody knows who has played football that the most difficult way to score is against a very defensive team," Van Gaal said. "The space is only at the wings and we have tried to do that.
"The only way you can play against such a defensive, organised team is the way we do it, you need patience. In the second half West Brom are more tired and the chances come.
"The goal changed the game, we had more space. Then you can see the qualities of Anthony Martial, and we score the second goal out of his actions."
After today, United remain in 4th place.