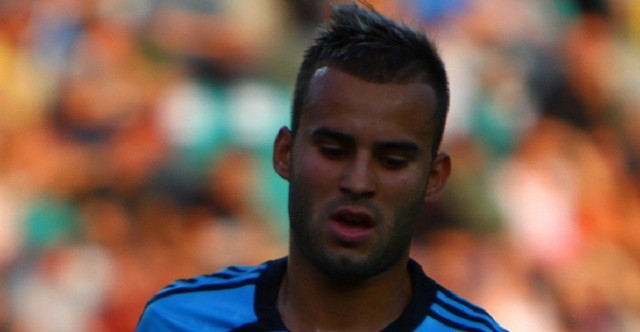 After qualifying for the next round of the UEFA Champions League, Real Madrid must do their homework before the international break. A mid-table Sevilla that also lost during the week will fight hard to complicate Real like they're used to. Before playing Barcelona right after, getting the three points in this complicated stadium is necessary. The team must focus on the now.
Preferred Formation: 4-2-3-1
Losing Marcelo will be a huge drawback for Rafa Benítez's attacking dynamic. The right back will probably gain more presence in attack, while the left back helps out the center backs. Tuesday's bad vibrations should serve as a warning sign for the manager. His midfield can't afford to have an off day, as an opponent with more accurate strikers could make you pay.
GK: Kiko Casilla
Keylor Navas has not totally recovered from his minor problems. He already missed the game against Las Palmas and Casilla proved his worth at that time. The substitute will have a golden chance to build more confidence.
Defense
RB: Danilo
Without Marcelo, that added bonus in the attack must come from Danilo. However, doing it too much and/or too frequently can open up an avenue for Sevilla to take over. A good performance can help his odds of playing Barça.
CB: Raphaêl Varane
The Frenchman has been one of the most consistent players this season. He's partially the reason why the team has conceded a low number of goals. Keeping him healthy should be a top priority.
CB: Sergio Ramos
The captain will face his former team one more time. Even though they're not going through the best of times, they're still a rival capable of doing serious damage. This will be a good preparation for El Clásico.
LB: Nacho
The youth system product scored the winning goal on Tuesday after coming in for Marcelo. This achievement may put him ahead of the competition and allow him to stay as the Brazilian's replacement.
Midfield
RCM: Luka Modrić
His form has declined a bit because of his on and off injuries. This was especially true in Tuesday's Champions League clash. Hopefully he is able to rest during the international break.
LCM: Toni Kroos
Like his partner, the PSG midfield really overpowered him. This could just have been a bad day, as the German had been gaining back the great level we saw last year. Another bad day is not admissible this time.
Attack
RW: James Rodríguez
While he's physically fit to play it, we won't know if the coach will send him out until the very last minute. It's been a long time since we've seen the Colombian, and his football could be of great help.
CAM: Isco
Bale most likely will be out for this one. Consequently, Isco will remain performing this role. There's a chance that he will be moved to the wing if Casemiro comes in as a possible third midfielder.
LW: Cristiano Ronaldo
It's time to play against his favorite victim once again. Sevilla really dread facing the Portuguese, as he has scored 21 goals since his arrival. His current form may help the rivals breathe, as he's missing more than he's scoring.
ST: Jesé
Karim Benzema's odd week has made him miss out on days to recover from his injury. Because of this, it's fair to say he won't be at the right level to play in a match like this. Jesé will get another great opportunity.
(4-2-3-1)