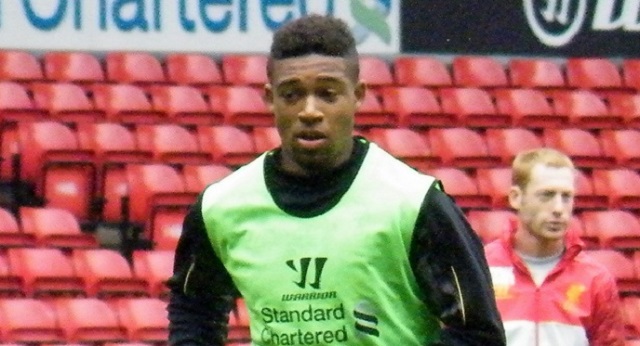 19 year old Jordon Ibe netted the wining goal in a 1-0 win vs Russian side Rubin Kazan in the Europa League on Thursday night.
On the back of his first England U-21 appearances, Ibe has captured fine form recently not only in his appearances for England, but also for Liverpool. He has played in thirteen of Liverpool's seventeen games so far this season.
Ibe was by far Liverpool's best player on the field, and in the 52' scored his very first goal for Liverpool after receiving an intelligent through ball from forward Roberto Firmino.
Under Brendan Rodgers, Ibe had struggled to build confidence in his play, constantly running into defenders and losing the ball in vulnerable positions. He saw little to no game time under Rodgers and struggled to hold a place in the Reds squad for the majority of last season.
With the arrival of new manager Jurgen Klopp, Ibe's confidence and willingness to learn has developed substantially.
Having only made 22 appearances for Liverpool in his career, he still needs time to further learn and develop his ability. However, Ibe possesses the attributes of a player that can become a soccer superstar. His breakaway speed and his willingness to dribble past defenders makes him one of the world's most promising young attackers.
Jurgen Klopp praised the young winger in his post match interview in Russia.
"He is a very good lad, a very skilled player and a really big talent – he is fast, strong, good at dribbling."
"He has a lot to learn, but has a really good base. He feels good at the moment and we could see it tonight. Like everyone, he has to work hard – he is very young and has a long way to go. He has to learn and if he is prepared to listen, everything will be good."
Ibe also had some encouraging words for his new manager post match.
"He's a great manager, I'm delighted to be working with him. He's showing me new things in training and obviously training is different now so I'm learning."
"Hopefully I can keep getting the experience I need and he can develop me into a good player."
The Reds go up against Crystal Palace in their next match in the Barclays Premier League. Liverpool is 0-1-2 in their last 3 games vs Crystal Palace in league play, which makes this weekends match a huge challenge for Jurgen and his squad.
Regardless, Liverpool have been in superb form as of late with three straight quality wins. The undefeated Klopp will look to win another crucial match on Sunday.