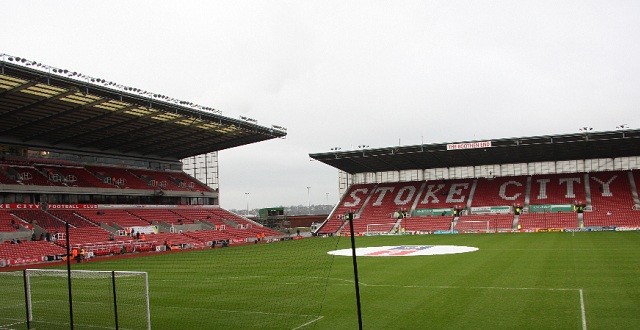 When we talk about goalkeeper making unbelievable saves and known for exceptional reflexes, David De Gea is well likely to be the first name that comes to mind. But soon enough, a new name will be added to our list as the Stoke City's goalkeeper Jack Butland continues to rise to the occasion and become the nightmare of more and more attackers and their managers.
After Newcastle United's 0-0 draw with Stoke City on Saturday, the newly added sufferer of Jack Butland's excellent goalkeeping Steve McClaren, who witnessed the creditable efforts made by his team were denied by the England international as many as six times in 90 minutes, could not help but voice his frustration: "Jack Butland was the difference between us getting one point and three points today. But for him we would have won the game."
Jack Butland is now making more saves than any other goalkeeper in Premier League. The Potters shot-stopper made 10 of his total 46 saves during the match against Arsenal back in September, when his magnificent performance prevented his side from what could be a disastrous defeat after the rampant gunners successfully producing 12 quality goal-bound shots.
The young goalkeeper is highly gifted with agility and athleticism. His extraordinary reflexes are comparable to the likes of David De Gea and Thibaut Courtois. This season, when the attackers were confident to find the net with their powerful attempts aimed perfectly at the far corner, but only to see time after time that Jack Butland somehow got his fingertips to the ball, led it to rattle the post at most but nothing more. And there have been times that only the slow-motion replays can convinced them as well as the fans that woodwork is not the only thing that came to Stoke City's rescue.
What make Jack Butland an even more superb goalkeeper are his confidence and bravery between the posts. Stock City No.1 is decisive coming off his line in one-on-one situations whereas steady and composed when blocking attackers' close-range efforts.
It is true that Jack Butland is still fairly a Premier League rookie making only 13 appearances as Stoke City No.1 so far. But just like his manager Mark Hughes said: "If Jack keeps fit and well and progressing at the rate he is at the moment, it will be a huge choice for whoever is the England manager – but a nice choice to have."
Prospective Destination: Manchester United, Tottenham Hotspur
In the summer that ended not long ago, no one, except maybe the media, can find a way to enjoy the saga revolving David De Gea and his seemingly inevitable move to Real Madrid. And yet, who's to say that is the end of it.
It is no secret that the Manchester United shot-stopper yearns for a return to his home city Madrid. Should he get his wish, the arrival of Jack Butland would certainly assure that the spectacular saves for the Red Devils won't be missing with the departure of David De Gea.
Moreover, Manchester United and their fans would definitely be happy to embrace the possibility of the youngster taking England No.1 shirt from Joe Hart, the very goalkeeper of their local rival Manchester City, one day.