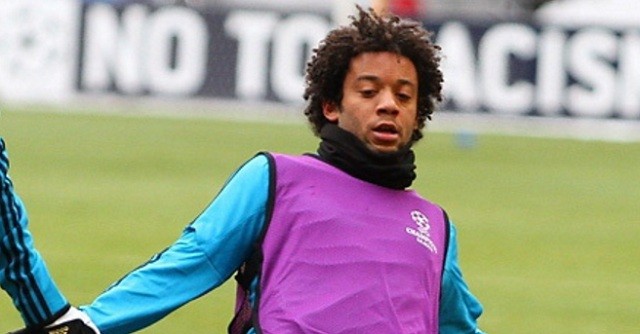 It's no secret that Marcelo is the third most used player of the entire Real Madrid squad. However, unlike most other positions, options for replacements are limited, or not ideal for the style of play. After noticing throughout the season how much the Brazilian contributes to the team, a possible injury was becoming a cause for concern. Unfortunately, it finally happened and at the worst time possible.
After only half an hour on the field against Paris Saint-Germain, the left back couldn't take it anymore and had to exit the match. Nacho came in for him and was lucky enough to score the strange winning goal. Despite his luck, the youth system product doesn't even provide half of what Marcelo can. The lack of preparation from Rafa Benítez may come with an expensive tax as he will miss Sevilla and possibly Barcelona.
The only other man who gave some rest to Marcelo was Arbeloa, and the results also weren't that positive. The coach will now need to rethink his tactics and rely more on the right back to provide support in the attack. A last resort alternative could be using Cheryshev in order to replicate the Brazilian's offensive nature. However, he's not used to the role and experimenting with two top rivals is very risky.
Overall, Real Madrid keep adding members to the treatment room. It's still unknown if this is a streak of bad luck or something else. Given the situation, club president Florentino Pérez should work with the manager and scan the market for a possible signing. Unless he manages to do good things with what he's got, praying all season for Marcelo's health isn't something ideal, as it's only November.