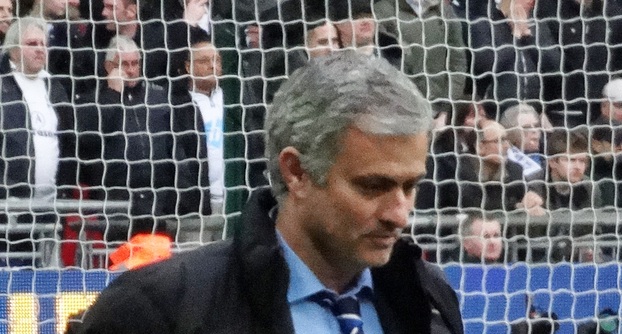 It is the first time in Jose Mourinho career that he has faced such a difficult time. Everything the special one touches turns to gold. It is why he is considered one of the best managers of all time. To get things back on track at Chelsea is going to be one of the most difficult tasks the Portuguese has ever faced.
When asked about his current situation, Mourinho stated he believes he has what it takes to combat the crisis that has engulfed his Chelsea team.
The reason Mourinho is under such pressure is down to the poor run of results his team have achieved. Over the last 17 games, they have lost nine times. Chelsea owner Roman Abramovich is not known for his patients and Jose declined to comment if he had been in touch with the owner.
The 52-year-old still has plenty of support from friends, family and the Chelsea fans. He has brought great success to every team he has managed and will be determined to put things right.
This week Mourinho managed to survive a vote of confidence from the board at Chelsea. His team is on one of the worst runs of results in the club's history having only picked up one win in five games.
Every game is vital now if he is to manage to stay in his job. The win last night against Dynamo Kiev has helped relieve some of the pressure, but it is far from over. On Saturday, Chelsea face Stoke, and they will expect a very tough game. It is vital that Chelsea comes out on top of this game and try to get some momentum going to push themselves up the league. They are currently sitting 15th and are way off the pace to qualify for the Champions League, let win the title.
Mourinho only signed a contract extension last year after managing to win the title in his first year in charge. He still has four-year left, and it will cost own Abramovich a tidy sum if he wishes to replace the Portuguese.
Jose has always been full of confidence, and the poor run of results has not affected this. His methods have brought him success wherever he has managed, and he is not likely to change them anytime soon. It is a new experience for Mourinho and one that he is determined to overcome.
Recently Captain John Terry has come out in the press to say that the manager has the full support of all the players and try to put an end to rumours there is a player revolt against the Jose. "I can assure you now that the players are 100 per cent behind the manager," Terry said.
As well as problems on the pitch, Jose is going to have to deal with the disciplinary disputes he has received from the Football Association. He currently has to go through a stadium ban due to his bad behaviour. Along with this, he is facing a legal claim from Eva Carneiro, the former first team doctor.
This article is courtesy of author and sports enthusiast Tony Samboras. As we roll into English Premier League week 12 be sure to check out the latest developments as Tony will be keenly writing about them.