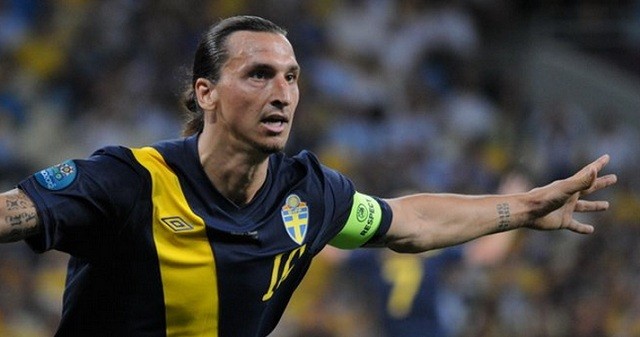 Manchester United are looking to make a whopping £57million bid for Zlatan Ibrahimovic, according to reports from the Express
Manchester United have been one of the biggest spenders in Europe over the past few years and their big money signings of the likes of Angel Di Maria, Anthony Martial, Luke Shaw and Memphis Depay among others during the last two seasons serves as a testament to this fact.
Despite spending so much, United still do not look like the strongest side at the moment and many believe that manager Louis van Gaal will be splashing the cash once again in the transfer market to improve his squad.
Ibrahimovic set for big money United move?
Bringing in a new attacking player will be of paramount importance for United and names such as Antoine Griezmann, Eden Hazard, Neymar and Gareth Bale have all been linked with a move to Old Trafford.
Now in shock reports, it has been claimed that United are considering a move for Paris Saint Germain star Zlatan Ibrahimovic.
Despite his advancing years, Ibrahimovic is still considered arguably one of the best strikers in the world and he has enjoyed a stunning season so far for PSG, scoring 7 goals in as many appearances in Ligue 1.
United have had a long standing interest in Ibrahimovic and according to reports from the Express, the Premier League giants are planning a whopping £57million bid for the striker.
Considering Ibrahimovic is 34 years old allied by the fact that his contract at PSG is set to expire at the end of the season, United paying such a huge amount seems unlikely and the reports will surely be taken with more than a pinch of salt by the fans.