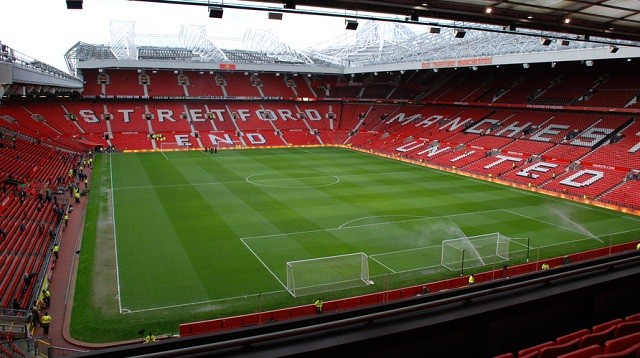 Nobody wants to watch Manchester United right now, because if you are looking for skill, speed, and goals, you have not been finding it with the Red Devils. These four changes could help United succeed in taking down CSKA Moscow in a must win Champions League fixture.
1. Wayne Rooney needs a change from playing as a 9. Rooney is lacking the touch positioning, and speed necessary to score. What should scare United is the fact that he is failing to even get scoring chances.
Rooney can still shoot from range and is an above average passer. Playing Rooney as a 10 or perhaps as an 8 might be the best option for United in the coming games.
2.  There is a need for pace in the center of the pitch.  A team featuring two of the world's best holding midfielders in Bastian Schweinsteiger and Morgan Schneiderlin will not concede many goals; however, there might be a lack of offensive interest. The two enjoy playing deep and slowing down the game. Conversely, Ander Herrera or Rooney can run with the ball and make passes in stride.
Morgan Schneiderlin "missed the open part of the squad's final training session"  according the Guardian and it may lead to his absence tomorrow.  Van Gaal might benefit from moving Herrera deeper in hopes he can start the offense alongside Schweinsteiger.
3. There has been no relationship between the full backs and wingers. Manchester United's 2015 chance creation peaked in the first few games before Luke Shaw's double leg fracture.
Memphis and Shaw looked great together as teams struggled to handle their pace. It was also a great source of their offense last year when Ashley Young and Daley Blind worked together on the left side.
Despite his poor play and minor injury, United do not have the talent to keep the Dutch winger on the bench much longer. For tomorrow, Ashley Young might be the best option in the 7 role with Blind playing at left-back.
4. Make More Runs Off the Ball. There is absolutely no movement with the United forwards. They are relying upon individuals (Martial) to take on defenders and create chances for others instead of playing off each other. The last time I saw good movement was with Rooney and Herrera at Goodison park. Since then, they both look like they are playing in quicksand.
Anthony Martial needs to be United's 9 as his pace can spread defenses for wingers to cut to the middle at the top of the box as well as creating opportunities for deeper midfielders to participate.  Lastly, United cannot be afraid to attack off the counter.
There needs to be offensive inspiration in United's play. Lethargic, stale, and conservative are just a few descriptions of United's last four games and Van Gaal knows something needs to change. Despite the system, its still up to the players to find ways to score.