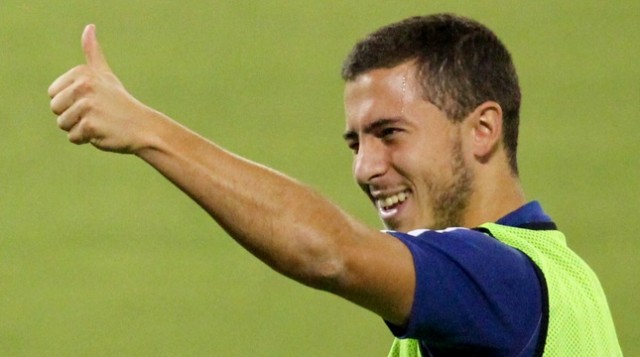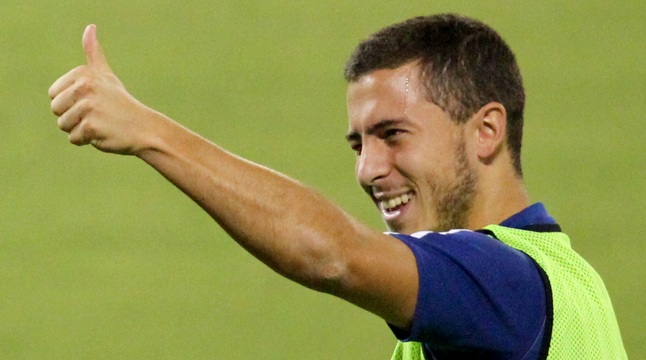 The 2015 football season is well under way and with the January transfer window two months away, the Clubs already have an idea of possible transfer targets they will be trying to . Although Real Madrid is at the top of the La Liga table, and because they have been showing world class play, they may try to bring in more scoring talent. The most talked about rumor for Real Madrid to bring in is Belgian superstar, Eden Hazard.
Hazard is currently Chelsea's biggest weapon, but even he cannot relieve last year's Premiere League champs of this stagnant season. Chelsea has dropped off the EPL map this season and sits in fifteenth place on the premiere league table, a rare sight for the Blue Lion's.
Neil Ashton for the Daily Mail has released statements from first team players on Chelsea claiming that the relationship between Jose Mourinho (Chelsea's manager) and Eden Hazard is "under immense strain" (Ashton, 2015). Due to these comments along with Chelsea's lack of wins, this has made Hazard's chance to join Madrid only that much easier.
Real Madrid have reportedly been in contact frequently with Hazard, as they are well aware of his Chelsea nightmare. Although the Belgian striker has yet to score a goal in eleven games this season, Eden Hazard has more than proven himself worthy of an iconic Spanish club such as Madrid.
Hazard has produced 37 goals in 111 appearances for Chelsea in less than four full seasons. The striker has also been highly credited with being the force behind Belgium's run to the quarterfinals in the 2014 World Cup.
https://www.youtube.com/watch?v=KP6NQwex8lM
Eden Hazard is currently the highest paid player on Chelsea's squad, receiving a weekly wage of £200,000. The contract is good through 2020 but it is highly doubtful that Hazard will stay with Chelsea after this Spring. Jose Mourinho has warned Madrid that Hazard will cost somewhere around £100 million, a big buy for someone who has yet to score this season.
Madrid could make this possible by selling Gareth Bale, the highest paid player in transfer history at £85.3 million. Bale has also expressed his struggles clicking with Madrid and could see a change by the Clubs in the near future. With this move, Madrid can easily find the funds available for the Hazard transfer; it will just be a matter of time.