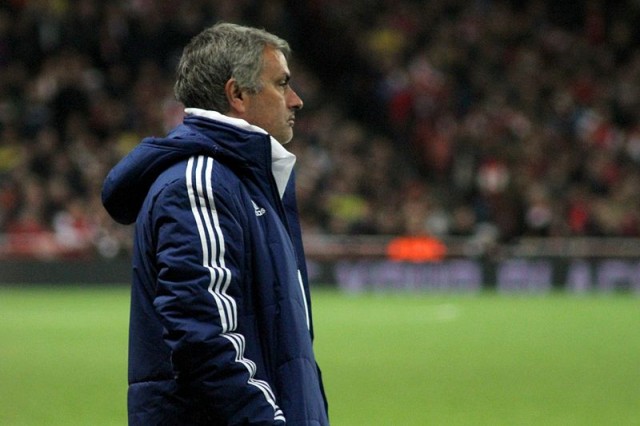 Chelsea gaffer Jose Mourinho does not consider his post to be threatened even after suffering yet another defeat this season. After a crushing 3-1 defeat against Liverpool at Stamford Bridge, speculation about the Portuguese being sacked from his position as the Blues boss is rife. When asked by reporters if he believes this match was to be his last as Chelsea manager this season he said, "No, I don't".
In the match against Liverpool, Chelsea took the lead early on with an incredible header from Ramires. But Philippe Coutinho leveled the score moments before the half-time whistle went off. In the second half Coutinho secured the lead for Liverpool with yet another goal. Later in the match Christian Benteke, who came in as a substitute took charge and sealed the victory for the Reds.
Even with outraged fans asking for Mourinho's resignation the manager is confident that the club will not sack him. Speaking to the media after the match, he added, "I take comfort [in support from the fans] but what feeds me is not just the support of the fans. What feeds me is the recognition of our work and the recognition of our work is just by getting results."
Mourinho went on to comment on the fans' reactions, "I have some really sad players in the dressing room and I'm full of respect for them. We see it match after match, as professionals, they're not getting the respect they deserve".
The Chelsea boss is not at all happy with the results that he has acquired till now. He believes that neither he nor any of the players will be able to put this defeat off their mind easily. A return of just 11 points from 11 games is nothing to be proud of and it will be interesting to see what the future holds for the Blues and their boss.