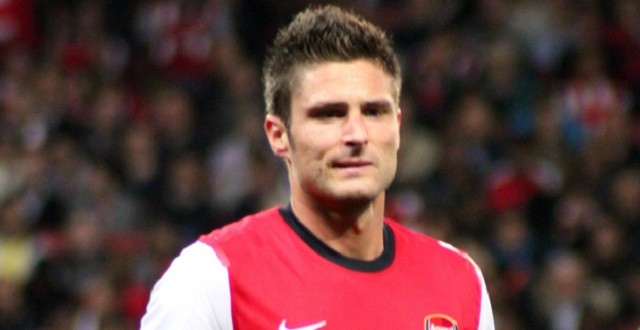 With goal difference being the only thing separating Arsenal and Manchester City for 1st place in the Premier League standings, it was critical for Arsenal to get a win against Swansea City.
Both teams looked solid defensively early on, with neither goalkeeper having to make any difficult saves in the first 20 minutes.  As the game progressed both teams began to start creating chances, but neither could capitalize.
The biggest scoring opportunity of the first half came when Swansea City had a breakaway chance in the 21st minute of the match.  Bafetimbi Gomis had just Petr Cech to beat, but he inexplicably slowed down allowing Arsenal defender, Hector Bellerin to recover and make a goal saving tackle.
Arsenal's performance in the first half was less than stellar, but thanks to the botched chance by Bafetimbi Gomis they managed to find themselves tied going into the halftime break.
Arsenal came out in the second half and immediately showed some improved play.  Olivier Giroud did what he does best as he scored on a header from a corner kick to open up the scoring and give Arsenal a 1-0 lead.
Although Arsenal had taken the lead, Swansea continued to look relatively threatening, forcing Cech to make some good saves.  Cech was strong for Arsenal all game long, and he covered up for moments of weakness from the Arsenal defense.
In the 69th minute Arsenal capitalized on a mistake by Swansea goalie Lukasz Fabianski.  Fabianski challenged Laurent Koscielny for a floating ball inside the penalty area, but Fabianski was unable to control the ball and it fell directly to Koscielny's feet for an easy tap-in goal.
Then minutes later Arsenal finished off Swansea when Joel Campbell smoothly put away a cross from Mesut Ozil to make it 3-0 Arsenal and put the game out of reach.
There were a lot of strong individual performances for Arsenal today, but the player of the game award deserves to go to Olivier Giroud.  After a lackluster first half from Arsenal, Giroud scored the opening goal in the first minutes of the second half to set the tone for the rest of the game.
Giroud's goal was the biggest moment of the match, and it changed the course of the game in Arsenal's favor.  With Walcott out with an injury for the next few matches, Arsenal will need Giroud to continue scoring if they hope to win in Walcott's absence.