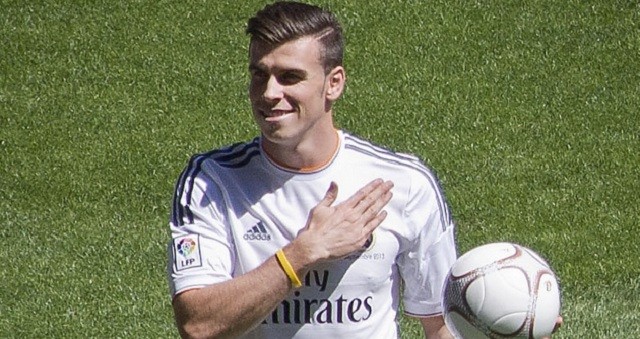 Real Madrid superstar Gareth Bale has threatened to leave the Santiago Bernabeu for Manchester United, according to Spanish football expert Guillem Balague.
Bale has repeatedly been linked with a move to Manchester United over the past 18 months or so and despite having their pursuit rebuffed on numerous occasions, the Red Devils still harbor hopes of securing the services of the Welsh superstar.
Now as a huge boost to United's chances of signing Bale next summer, it has been claimed by Spanish football expert Guillem Balague that the Welshman is threatening to leave Real Madrid.
Balague has revealed that Bale's representatives have met with Real Madrid President Florentino Perez and have demanded that the winger be handed a more central role in the first team. If the demands are not met, Bale will be eyeing a move to Manchester United.
Speaking to the Sports Bar on Talk Sport, Balague is quoted saying, "Bale's people went to Florentino and told him, 'unless you give him a central role, we're going to Manchester United'.
"The promise from the club was that he would get that central role, and the briefing to Rafa Benitez was, 'I know you're the coach, but we've got a guy here that needs more responsibility.
https://www.youtube.com/watch?v=O6sJXSd85gU
"Bale is being tested to see if he can replace Ronaldo, and if they feel halfway through the season that is the case, then Ronaldo can go."
Bale has arguably been one of the best players in the world over the past few years and United's squad will most certainly be boosted with the potential addition of the 26-year old.